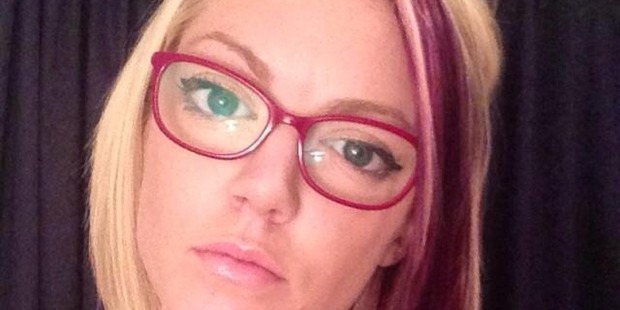 Two children seriously injured after a car crash that took the life of their mother yesterday are now in a stable condition.

The crash happened outside Chrlemagne Lodge at Te Puna, near Tauranga yesterday afternoon- where Jordan Mountfort was about to marry his bride Alyssa Lee.

Mr Mountfort fled the altar moments before his bride arrived to try to save the Tracey O'Brien who was fatally injured in the crash.

Her two children, 4-year-old Phoenix and 3-year-old Faith were now in a stable condition at Starship Hospital, a hospital spokeswoman said.

The heroic actions of Mr Mountfort and his groomsmen couldn't save the 26-year-old mother. In her final moments, the groom's father dropped to his knees beside the car to pray for the woman.

Friends were last night grieving the loss of Ms O'Brien, who died as firefighters tried to free her from the wreckage.
The children's father, Tauranga chef Matt Ruddell, last night offered a possible explanation as to why Ms O'Brien's car veered over the centre line.

"May this be a massive wake up call to everyone - never txt and drive,'' he wrote on Facebook.

Police last night said Interpol had become involved to inform the couple's family on the other side of the world.

Mr Mountfort last night told the Herald on Sunday that the wedding party heard an enormous bang outside the venue.

The Tauranga mechanic was faced with a grim scene.
Fluid was leaking from the damaged vehicle and he became concerned petrol around the car would ignite.

"I could see it was starting to smoke and I needed to disarm the battery.''

He said the bonnet popped open and, using side cutters, he tore the battery out of the car.

Mr Mountfort pried the car door open and tried to free the children trapped in the back of the vehicle. He said one child had appeared to take the full impact of the collision. "It was impressive to see that he survived it. He had a car bent around his whole body.''

The groom said his father prayed for the woman as she died.

Mr Mountfort passed on his love and condolences to the family of the dead woman. "Our hearts go out to them and thank the Lord the two babies survived.''

The groom's father, Alan Mountfort, told how he reached into the wreck to find the mother dead. "I couldn't do anything for her. I was compelled to pray for her soul.''

Lodge manager Bev Dunton said it had been a glorious day as wedding guests arrived. Then the idyllic scene was shattered by the crash.

She said the groom's party initially thought wedding guests were in the crash.

"It's a bit upsetting for the bride, because she had to drive past it,'' Ms Dunton said.

The 1pm wedding was delayed for 35 minutes.

Ms Dunton said the road was dangerous. "There are always crashes along this State Highway here,'' she said. "It's a terrible stretch of road ... it's taken lots of lives.''

The car had collided with a people mover being driven to Auckland with two adults and four children, who escaped with minor injuries.

- Additional reporting Teuila Fuatai and Rebecca Quilliam