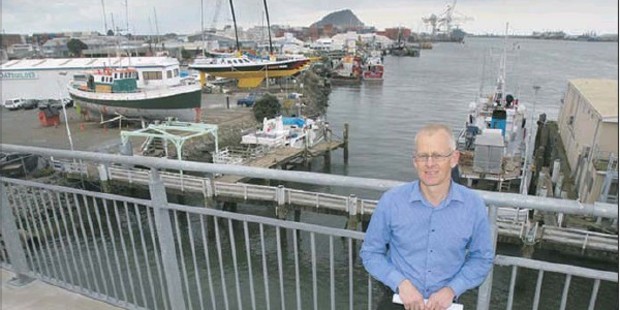 A marine precinct in Tauranga could pump more than $45 million into the region's economy each year and resurrect an industry that died seven years ago when the city's slipway was closed to make room for the Harbour Link.
An economic impact analysis predicts that 195 people will be employed at the precinct, 35 of whom would be from existing operations at the site and 49 from relocations.
The benefits of the project were outlined by Priority One this week.
Priority One chief executive Andrew Coker said the city's marine refitting and refurbishment industry had declined after the 600-tonne slipway was closed at the end of 2006.
Many of the commercial boats and recreational yachts that used to be worked on in Tauranga now had to go elsewhere as the facilities to get large boats out of the water no longer existed, he said.
The $10 million proposed marine precinct at Sulphur Point would include a 200-tonne travel lift, the largest in New Zealand, on a 3.56-hectare site.
"The commercial fishing fleet could be serviced here. We could retain very important businesses like Western Work Boats.
"We're rebuilding an industry which would have a national and international reputation for quality work and skills. Importantly, what it will do is attract other businesses to the area," he said.
It was estimated 92 per cent of the jobs would be in the Western Bay of Plenty, while the other 8 per cent would be based in other parts of the Bay.
The report also estimated the precinct would bring $46.95 million into the Bay of Plenty economy each year, once it was at maximum capacity in year six of operation.
Sean Kelly, managing director of Western Work Boats, one of the existing tenants on the land earmarked for the precinct, was waiting anxiously to find out if his business would have a place in the new project.
"Obviously, if we can't get any premises and security, we're leaving town," he said. "We need a wharf with berthage for our boats and some space for our workshop."
The development would be a "big bonus" and would attract more business if he was able to stay on the site.
"People turn their noses up at us because we're working in a muddy yard and our offices are in containers," he said.
Tauranga City Council property manager Anthony Averill said the point of the project was to revitalise the marine refit and refurbishment industry.
"It's to re-establish Tauranga as a place where marine work can happen," he said.
Mayor Stuart Crosby said the development of the marine precinct was important to ensure Tauranga's marine refit skill set was not lost to other cities.
"We're a marine-based city and to maintain a repair and refit marine-based business in our city is important. It needs to be commercially focused. The council is only offering to be a facilitator. It will be privately owned and operated," he said.
"There is a lot of activity down there already and they are crying out for proper haul-out facilities and other basic amenities."
If the project did not go ahead, Mr Crosby said, the business would be lost and "that would be a tragedy".
Tauranga Chamber of Commerce chief executive Dave Burnett agreed it was important to have some sort of precinct on the waterfront to service the marine industry.
"Having that service is vital," he said. "If that means 195 jobs, that's fantastic. That means more money going into the economy from that 195 jobs.
"We are definitely for the marine precinct. The sooner it comes the better. It's a great thing to have."