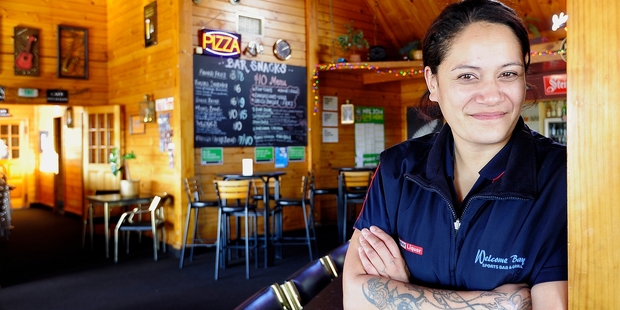 Tauranga man Taj Singh has bought the Welcome Bay Sports Bar from Steve Ututaonga - becoming only the fourth owner of the pub and bottle store since it opened 38 years ago.
Mr Singh, who owns several Bin Inn stores in Auckland and has experience with running a restaurant, said he had no plans to change what made the bar so popular with locals.
Kara Ututaonga, niece of the current owner, would become the face of the business, leaving Mr Singh time to transform the restaurant from its current Thursday to Saturday openings into a seven-day operation, offering a more expansive menu including a fusion of Indian and other Asian dishes. Otherwise he will remain in the background.
Mr Singh, who migrated to New Zealand 20 years ago, was looking forward to the challenge of owning the bar, saying he would be one of the few Indian pub owners in New Zealand.
He said it was not an Indian thing to drink in bars although they patronised bottle stores and restaurants.
However his strong background in retailing has meant owning his first pub would not be too much of a hurdle. "It's come fairly easy to me."
Mr Singh always remembered that the first rule of business was to keep the customer satisfied, and if that meant taking advice to improve things then that was what he would do. "I'm learning the ropes."
In the meantime he would be retaining all the things about the bar that people liked, including the bar menu that included pizza and burgers.
The biggest challenge had been the paperwork involved with getting the licence, he said.
The Super Liquor bottle store was running well and he was not looking at making any real changes there.
Mr Singh has lived in Tauranga for 10 years and is married with two children.