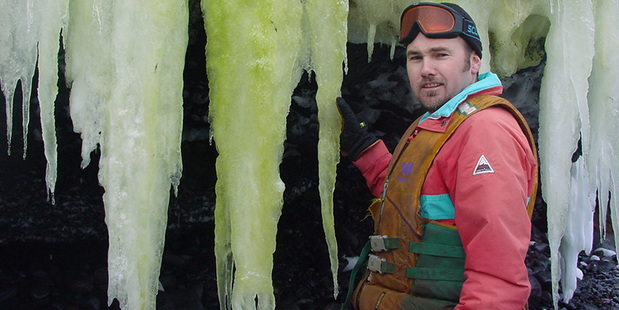 TAURANGA-BASED Discovery Marine has become one of the country's leading hydrographic companies - providing survey services to projects throughout New Zealand and the Pacific.
They include river erosion monitoring, oil and gas projects and port developments.
"But our bread and butter work is the port surveys," said founder and managing director Greg Cox, who is running a Land Information New Zealand survey to create a new chart for Whangaroa Harbour, north of the Bay of Islands.
In fact, Mr Cox holds a dual role in the Bay of Plenty.
While Discovery Marine carried out regular survey work in the harbour, the company's founder also served as the Port of Tauranga's hydrographer, a role that saw him play a key part in the immediate response to the MV Rena grounding, where his brief was to help ensure the harbour remained open and safe for navigation.
Discovery Marine was set up in 1998 by Mr Cox after leaving the Royal New Zealand Navy, where he finished his career as the navy's deputy hydrographer with the rank of lieutenant commander.
Greg and his wife Sally Cox are directors of the company, which has grown to an eight-strong team, with additional contract workers.
Two other key staff members are also experienced RNZN hydrographers, surveyors and data managers, general manager Kevin Smith and survey manager Bruce Wallen, who was for many years a hydrographic adviser to LINZ before joining the company.
The team also included University of Otago survey graduates with several years international experience who had returned to New Zealand for the lifestyle, said Mr Smith.
The company regularly provided hydrographic services to Port of Tauranga, Ports of Auckland, Wellington's CentrePort, and NorthPort in Whangarei, he said. The company had a small fleet of trailerable alloy pontoon boats, up to 7.5m and charters larger vessels as required. Recent projects have included a six month, 24/7 surveying project for a major pipeline laying contract in Gladstone, Queensland, and river erosion monitoring in the Waikato, and charting surveys for Akaroa Harbour, Milford Sound, Abel Tasman Bay and Stewart Island.
The company also carried out work in the Pacific, including a series of fisheries port development bathymetric and topographic surveys surveys in Samoa, Palau, Truk Lagoon, Kiribati and the Seychelles, and a port development project in Honiara, the Solomon Islands.
"A lot of our work is for engineering companies like Beca and Tonkin and Taylor that do major port development in the Pacific," said Mr Smith.
"That expansion is driven by New Zealand, Australian and Japanese government aid.
"We have a lot of expensive and portable equipment, like multi beam echo sounders and advanced GPS.
"The New Zealand Government is becoming aware that if it spends its budgets on New Zealand companies, we train up New Zealanders to use the equipment and can then take it offshore to use on the aid projects."