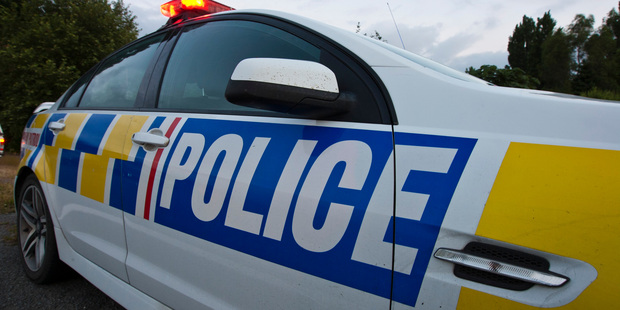 Half of the speeding tickets slapped on Bay of Plenty police last year were issued to cops speeding outside of sanctioned emergency duties.
Figures obtained under the Official Information Act show 21 Bay of Plenty police officers were caught speeding in patrol cars last year.
Ten paid the fine and 11 tickets were waived.
But the number of speeding tickets issued to Bay police was well down on the previous 12 months.
Forty of the district's officers were caught speeding in 2012, 17 of whom paid their fine while 22 had their tickets waived. One is still outstanding.
Officers can have fines waived if their reason for speeding is justified under the Land Transport Road User Rule 2004.
Bay of Plenty acting road policing manager Senior Sergeant Fane Troy said there were times when police had to respond with urgency, but any speeding by police staff was subject to "close scrutiny".
"We continually communicate the high standard of safe driving we expect from the public and we expect no less from our own staff," he said.
"The reduction in the number of speeding tickets is not the result of any particular campaign; it is simply a reflection of the professionalism of our staff and our continued drive to model appropriate behaviour."
Nationally, 502 speeding tickets were issued to police officers last year - 129 of which were waived.
National manager road policing Superintendent Carey Griffiths said police vehicle drivers caught speeding were treated "no differently to members of the public".
The drivers of police vehicles caught speeding all received fines, which were only waived if they could "prove that the alleged wrongdoing took place in the execution of their duty" - for instance when responding to an emergency.
Offending officers had to submit a report outlining the circumstances of the offence, and could face further disciplinary action if the explanation wasn't acceptable, he said.
Automobile Association general manager of motoring affairs Mike Noon said he was confident the review process was robust enough that officers weren't having their tickets waived without good reason.
"[Police] have been a bit more rigorous in the last few years about actually making their officers pay their fines," he said.
"It's not a good look for police who are not rushing to an emergency... to be getting tickets."
A "strictly enforced" reduced speed threshold of 4km/h, credited with successfully reducing road deaths over summer, has been running over Easter and will end after the Anzac break on Monday at 6am. The lower threshold also applies to police.