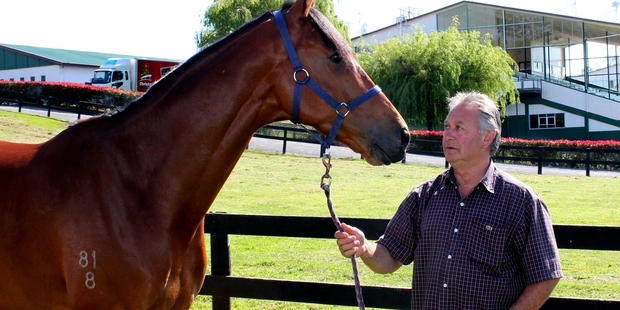 A number of trainers at the Racing Tauranga meeting at the Gate Pa course today will be cheering their horses home with extra enthusiasm, with $6000 on the line in trainers' bonuses.
Racing Tauranga has put up the cash in a competition at the club's two autumn meetings on March 22 and today.
The cash will be shared among the top three trainers over the two meetings.
Race one of eight in today's meeting. The last race is at 4.26pm: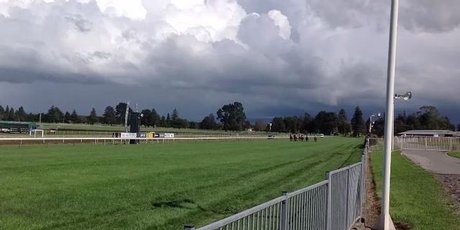 "The concept of the trainers' competition is to attract extra horses to the Bayleys International Japan New Zealand Raceday in March as well as the Autumn Carnival raceday in April," said Roger Hills, president of Racing Tauranga.
"At this time of year it is always a struggle for horse numbers with the change from summer and winter horses racing.
"We think the competition was worth doing as our fields are larger this raceday compared with last April, with an improvement from six races last year to eight this year.
"It is open for many trainers to win which will add a lot of excitement to the days racing on Saturday."
With just a few points separating each of the top contenders after the Bayleys Japan Trophy meeting, there is likely to be a battle for the top three that could go down to the last race of the day.
And with a number of the contenders having starters in the opening race, there is likely to be a battle royal for the cash prizes from race one.
The winning trainer over the two days of the Racing Tauranga autumn meeting, will take home a cheque for $3500 with second and third banking $1500 and $1000 respectively.
The two first-day leaders of Tony Pike/Mark Donoghue and Stephen Ralph, will kick off their chase for the cash prizes with a starter apiece in race one.
The Pike/Donoghue combination will start Imperial Duke, who finished a promising fifth in his first race, while Ralph has Getalonghome Cindy making its debut in the same race.
The trainer to follow could be local maestro Jim Pender, who always starts a large team at his home meeting.
His assault on the day's programme kicks off with four starters in the opening race - El Bandito, Our Molly Malone, Scarlett Chaparral and Laugh.
Former local Chad Ormsby, who trains with Michael Moroney, produced She's Samashing to win the last race on Japan Trophy Day and the combination have The Bunsta and Trendsetter in race one.
If the trainers' title goes down to the wire, Jim Pender will be right in the chase starting Call The Shots and Bagsagold in the last race of the day.