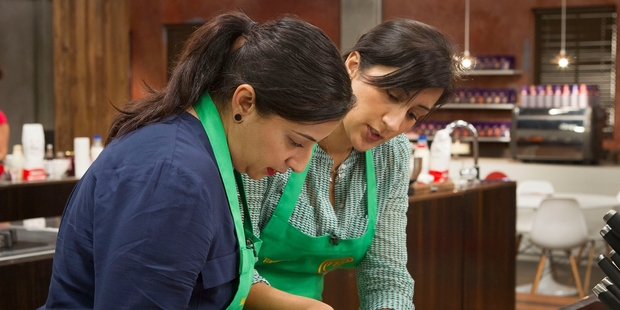 Since taking part in MasterChef Tanisha Kemp hasn't cooked the same thing for dinner twice.
The Tauranga woman took part in the popular television cooking competition with her sister Verena Doolabh, but the duo were eliminated from the show on Monday night.
The sisters had made it into the final four couples vying to win the contest.
Mrs Kemp is an accountant for Tauranga firm Crowe Horwath while Ms Doolabh is a GP in rural Australia working three weeks on, six weeks off.
The sisters spend time together in Mount Maunganui where they work on recipe development, business ideas and do cooking demonstrations and would like to publish a cook book. Mrs Kemp said she had always loved MasterChef but was not brave enough to enter the competition.
She said the opportunity to enter as a duo was the chance she needed, although it took a bit of work to convince her sister.
Mrs Kemp said competing in the show was an amazing experience to share with her sister.
"Although we are close, we haven't lived in the same country for the past 10 years so it has been fantastic spending so much time with each other, and we are one of the few couples whose relationship actually grew stronger over the course of the show." She said the biggest highlight of being in the show was making it into the top four.
"Our favourite challenge was the eight course degustation we did in teams - it was great working side-by-side the other contestants rather than competing against them, and the standard of food produced by everyone in that challenge was unbelievable."
Mrs Kemp said her advice to budding chefs was to work hard, study hard and save hard.
"Or go on a reality cooking TV show and see if that speeds up things."
The remaining MasterChef contestants are sisters Kasey and Karena Bird, from Maketu, mother and daughter Nicola and Jordan Shearer from Lower Hutt and friends Jaimie Stodler and Bec Stanley from Queenstown.