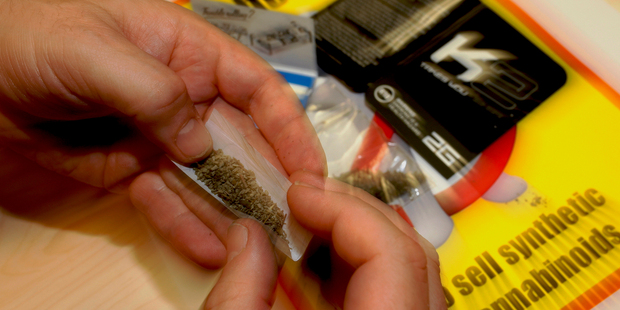 The leader of Te Puke's campaign against synthetic cannabis hopes the town's licensed legal high retailer will stop selling psychoactive substances rather than be forced to shift to another shop.
Di Leach who has helped galvanise the town against the sale of psychoactive products was grateful that proposed new rules will force Te Puke's only synthetic cannabis retailer to shift to a new shop inside a small area of the main street.
The Western Bay of Plenty District Council yesterday decided to introduce tight restrictions on where psychoactive substances could be sold in Te Puke and Katikati. It proposes to prohibit the sale of synthetic cannabis in all its area from Waihi Beach to Pukehina, except for the retail hubs of the two biggest towns where several traders already held interim licences to sell the substances. Both towns also had a strong police presence.
And the areas within the shopping centres will be further restricted by distance rules from schools, medical centres, libraries and reserves. In effect it would prohibit the shops from virtually everywhere, with the final clincher that psychoactive substances shops must be at least 750m apart.
Katikati's existing synthetic cannabis retailer on the corner of State Highway 2 and Hyde St will be allowed to continue trading because it sat in a gap between the proposed restrictions, unlike the rest of the town's main commercial area.
But because Te Puke's retailer, the Special T Discounter, was within 100m of a medical centre, the council's policy meant it would have to shift to the only unhindered section of the shopping centre, a small part of the main street a couple of hundred metres from its current location.
Councillors spent three hours yesterday debating its psychoactive substances policy which will be adopted by the policy and planning committee on May 26.
Recommended trading hours for retailers were 9am to 5pm Monday to Friday, and 9am to 1pm on Saturday, keeping them within normal retail trading hours.