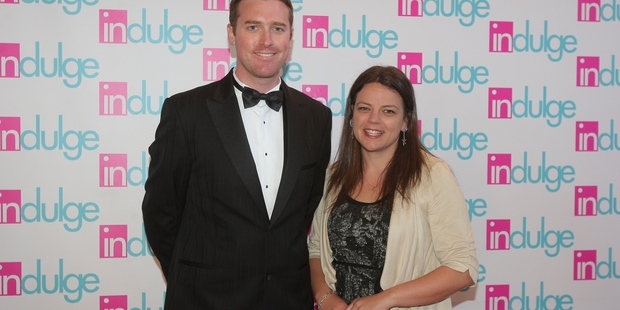 Tauranga's Classic Hits breakfast show is facing major changes as part of a nationwide shake-up at The Radio Network aimed at increasing local content.
One of New Zealand's most listened to breakfast show couples, Polly Gillespie and Grant Kereama, are moving to the station to front a new nationwide breakfast show and will replace the current show, hosted by Will Johnston and Bridget Hastie.
Will and Bridget in the Morning has thousands of local listeners and was last week announced as a finalist in the New Zealand Radio Awards for Best Regional Breakfast Show.
The station's name would also change from Classic Hits to The Hits.
The Radio Network said Tauranga listeners would enjoy more local radio, with Mr Johnston moving from the breakfast slot to a day-time show which would run from 9am to 3pm.
Ms Hastie would not be involved in the new day-time show but would stay within The Radio Network brand.
Mr Johnston said he was looking forward to the changes and was excited about more local hours of radio in Tauranga.
One of the perks of the new format was he no longer had to get up at 4.30am, he said.
"One of the things I'm looking forward to is getting out and being able to interact with that lunchtime crowd.
"I'm also keen to make sure we get as many of our listeners as we can actually on the radio."
The Radio Network general manager Central Region, Greg Murphy, said the changes were exciting.
"More local hours is a big investment and means we can do a lot more stuff when people are out and about".
He said Tauranga's breakfast show had strong ratings but was not number one in the market.
"This way people get the best of both worlds. They get a great national breakfast show and then more hours of local radio with Will."
The Radio Network chief executive Jane Hastings said the decision to double the number of local on-air hours in Tauranga was based on demand for more localism from listeners and advertisers.
"Localism is as strong as ever. We are regularly asked about extending local content, particularly from local businesses who want to talk to locals, she said.
"This also benefits national advertisers who need to connect locally.
"Will's a great talent and, importantly, he's completely connected with what's going on locally."
Carl Fletcher, Vaughan Smith and Megan Sellers will take over the ZM's breakfast show following the departure of Gillespie and Kereama. The new trio is known for an off-the-wall sense of humour.
The changes would come into effect on April 28.