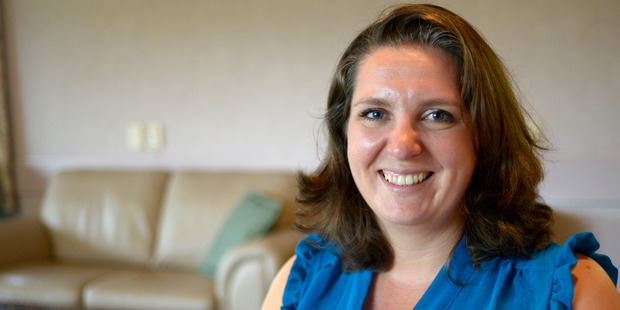 Klara Luxford Rulisek will never forget the exact date and time she arrived in New Zealand.
Along with her husband, Peter, the Czech arrived in her new home on November 11, 2011, Armistice Day, which marks the cessation of hostilities on the Western Front of World War I. The Armistice took effect at eleven o'clock in the morning - the "eleventh hour of the eleventh day of the eleventh month" of 1918. The Ruliseks arrived in New Zealand from the UK at 11pm.
Mrs Luxford Rulisek met her husband in a bar in England in 2003 after leaving her home to learn English in hopes of becoming a better teacher.
"Peter was one of the customers, he was a courier and would work from Sunday midnight then through all of Monday.
"He would come back to the pub, order a glass of red wine, sit on the bar stool and promptly fall asleep in front of me.
"But he used to say I was a bit of alright. On our first date, he said he was going to take me to Oxford," she said. "But I was feeling rotten and had a sore throat, so he brought me hot milk and Strepsils and that was our first date."
The pair were married in the Czech Republic in 2006.
She is now an activities co-ordinator at Radius Matua Rest Home and Hospital.
Mrs Luxford Rulisek said the first time her husband took her to Christchurch, he kept telling her how wonderful the cathedral was.
"We arrived to the square and I kept looking around, I couldn't locate this cathedral he kept talking about.
"Then he pointed to the corner, I said: 'what do you mean, that little chapel there in the corner?' My cathedral in my home town is at least twice the size and we don't even know how old it is.
"However, all that made me do is appreciate the history of the Czech Republic and Europe, the beautiful buildings we've got to admire, but as a person living there you just ignore them because you see them on a daily basis, you don't see how beautiful the old buildings really are."
Last year, Mrs Luxford Rulisek visited her home, Ostrov nad Ohri, and was stunned to see how much it had changed.
"When I was growing up all the buildings had the same grey tinge to them. I grew up in a flat that had two rooms plus a kitchen, that's what you could call it - two plus one. Over here, people have wonderful houses with lots of bedrooms and dining room, something I had never seen until I was in England or here."
Mrs Luxford Rulisek said the flats built in her town were built by prisoners during the communist regime.
"They were all the people who disagreed with the communist regime, quite a few of them ended up in a prison, people like priests and teachers.
"But after the Velvet Revolution, the flats originally belonging to the town were being bought by townspeople who started repairing them.
"I was really amazed how the town looks now, each one of those flats has been painted a different colour. There are bright yellow, green and blue houses. They all look really stunning and it's also easier for the children to remember which house is theirs."
Growing up in a land-locked country, Mrs Luxford Rulisek said she loved living so close to the ocean and beautiful scenery and she was now a keen walker and cyclist around Tauranga.
"The first time I saw the ocean or sea I think I was 8 or 9 and that was a North Sea in eastern Germany and it was so cold and full of jellyfish."
Mrs Luxford Rulisek said she would never go back home to live but had to Skype her grandmother at least once a week.
"Her rules, not mine," she said.
There were about 100 people from the Czech Republic living in the Bay and she taught several children the Czech language every weekend.
Fast Facts: The Czech Republic
Population:10,212,000
Capital: Prague
Area: 78,866sq km
Language: Czech
Religion: Roman Catholic, Protestant, atheist
Currency: Czech koruna
Life expectancy: 75
GDP per capita: US$15,300 ($17,645)
Literacy per cent: 100