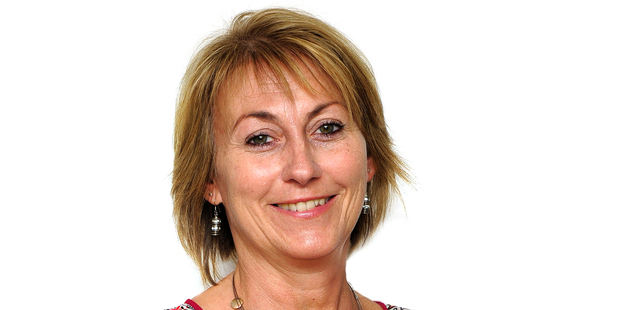 Name: Camilla May.
Job Title: Principal and franchise owner.
Company: Helen O'Grady Drama Academy - Bay of Plenty.
What does your job involve?
The aim of the academy is to develop enthusiasm, energy and a positive approach to life, ongoing confidence, self-esteem, skill in verbal communication and effective social interaction in children aged 5 to 17.
This is done through an extra-curricular, structured speech and drama programme. My role not only involves the day-to-day running of the business, including answering enquiries, enrolling new students, liaising with parents and caregivers, advertising, marketing, budgeting and managing/training any teaching staff, but I also teach at three of the five studios we have operating currently.
Teaching is my favourite part of the job.
What's the most challenging aspect of your role?
Staying energised so that I deliver the programme with plenty of liveliness and animation to every child at every lesson.
This can be hard when I teach three hour-long lessons back to back. That, and ensuring I don't lose my voice.
What's your proudest work moment?
That's easy! It's whenever a parent tells me they've noticed a wonderful, positive change in their child's self-confidence since they've been with the academy.
It's when I find out that a child who was too scared to let go of their parent at the first lesson, and was too shy to even say hello, is now leading their class assembly at school or competing successfully in their school speech competition.
I continually feel privileged to be part of every child's progress and achievement.
What training/experience have you had?
I am a qualified primary school teacher so I know how to manage and get the best out of large groups of children. I have also been fully trained in the Helen O'Grady Drama System when I took over the franchise six years ago.
The franchisees across New Zealand meet once a year for a network workshop where we discuss business matters including looking at any new curriculum which has come from HQ in the UK. In Term 4, we hold our end-of-year performances, so this workshop is a great opportunity for us to role-play any new productions.
We usually end up in fits of laughter, but the ideas that are shared are invaluable.
What's the best piece of career advice you've received?
Never lose sight of your personal core values. For me, that means honesty, reliability, timeliness, transparency, preparedness and belief in what I'm doing.
What's the most important thing your current role has taught you?
I am very passionate when I say that since teaching the Helen O'Grady Drama System I realise that our youngsters don't have to go through life "under the radar'', afraid to speak up and express their thoughts, views and ideas.
It's all about encouraging children to take a risk in a safe, co-operative, fun environment and have a go at things that take them out of their comfort zones. Once they know they can do it, they are more likely to have a go the next time.
Self-confidence grows and so does their self esteem. Academically, children are then more likely to reach their own potential.
How would you describe your work wardrobe?
It must be comfortable and colourful. I wear jeans, cropped pants or shorts in summer, as I move around a lot with the children, and skirts or dresses would be totally impractical. I always wear flat shoes or sandals and quite often go barefoot.
I like to add a splash of colour in the tops I wear, which is sometimes hard because I tend to naturally gravitate towards anything black! I have recently discovered a designer in Auckland called Devon Louise who visits the Little Big Markets at the Mount.
I love her tops and tunics as they are made with beautiful fabrics in both bright and pastel colours. I can always find something at her stall and am usually spoilt for choice, so end up buying more than one item.