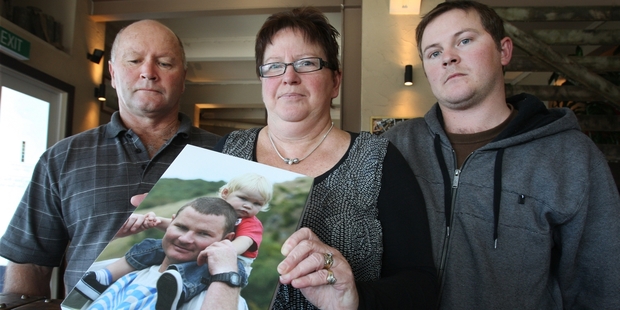 The father of a Tauranga man who committed suicide is backing the Law Commission's recommendation the issue should be more openly reported on.
Tauranga man Colin Milne, whose 30-year-old son Brad committed suicide in July 2011 after a battle with depression, supported the recommendations that media should be allowed to report if a death was a suspected suicide.
The commission suggested the way in which a person took their own life should not be reported except in the case of a matter of national interest, when the Chief Coroner could make an exemption.
It also recommended media could report a death as suspected suicide, if the facts supported that, but hold off from announcing the death was self-inflicted until a coroner ruled on the matter.
Mr Milne said the changes would bring greater awareness.
"I think people need to be aware. We never really thought it would happen.
Maybe if we'd been better educated on the whole thing we might have been better able to prevent it."
Age Concern chairwoman Angela Scott said suicide was all too common in the elderly population and also supported the law commission's recommendation so people could be better educated.
The Government are to consider the Law Commission's recommendations and respond by September 2014.