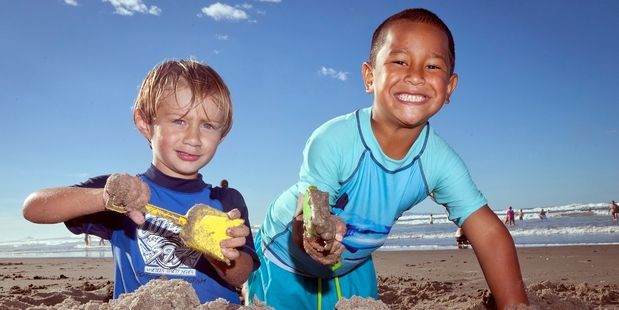 Current Tauranga temperatures are at the extreme end of the scale for April, says Metservice.
Yesterday hit a high of 27.9C and today was expected to be near the same, said duty forecaster Frances Russell. Saturday reached 26C.
That was a Metservice equal-record temperature for April, although Miss Russell said the organisation stopped keeping records in 2006 so data was incomplete.
"As far as we can tell, the temperature is at the high end - 27.9C is at the extreme end of temperatures we have records for."
Miss Russell said coming days were also expected to be warm, with 27C expected again today, 25C forecast for tomorrow and 24C for Wednesday.
A subtropical low was centred off the east of the East Cape, bringing subtropical air to the Bay of Plenty region, she said.
Today was likely to have cloudy periods with a few "spots" of rain possible in the afternoon.
"But it won't be much," Miss Russell said. "On Tuesday we have sunny spells with southwesterlies and on Wednesday we're looking at cloudy periods with a chance of evening showers."
Julie Rodden was at Omanu Beach yesterday making the most of the sunshine.
"It's been fantastic weather," Miss Rodden said. "We've been at the beach just about every day for the last two weeks swimming. It's been like summer."
Miss Rodden said she hoped the warm weather would continue "for at least another month or two" so she did not have long to wait for summer to return.
Niwa's seasonal climate outlook for the Bay of Plenty predicted April, May and June would have near-average to below-average temperatures with only a 25 per cent chance temperatures would be above average. Rainfall was also predicted to be near or below average.