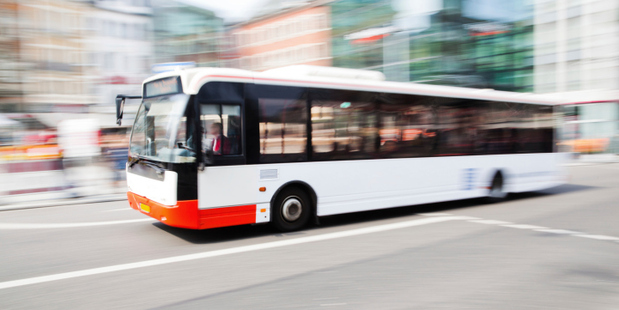 Only 1 per cent of the region's commuters take the bus to work, according to a research project compiled by Bay of Plenty Polytechnic students.
The work, which tapped into data from last year's Census, showed that the vast majority of people drove or rode a motorbike, accounting for 85 per cent of how people aged 15 and over get to work.
The information was part of a "social wellbeing" report prepared by students Logan Hunt and Rebecca Moores for a meeting today of the Bay's major community funding organisations and councils.
It will be used to help funders such as the Acorn Foundation, TECT, Bay Trust and the Geyser Foundation decide where to channel their money in the most effective way. Other topics included health, housing, education, work and the gap between the rich and the poor.
The disclosure that 1.3 per cent of people caught the bus to reach work was in the section of the report entitled "Getting Around". Car passengers and people who walked to work represented more than 10 per cent, with cyclists making up the rest.
Motorcycle sales increased by nearly a quarter last year, with more people riding to work than taking the bus.
The Bay of Plenty Regional Council's public transport committee deputy chairman Doug Owens was surprised by the Census figures even though "things were a bit static at the moment".
He found it hard to believe that similar numbers of people pedalled to work as caught the bus. "If that was the case, you would have bikes everywhere. It does not ring true," Mr Owens said.
Council transport policy manager Garry Maloney said because the figures were Bay-wide, the percentage of commuters taking the bus in Rotorua and Tauranga would be higher than 1 per cent but not significantly more.
"I thought it might have been a little higher," Mr Maloney said.
Bay Hopper passengers were more than just commuters, he said, with students making up a big chunk of passengers.
Mr Maloney said there was obviously a lot more potential to get people to make the choice to take the bus, however, it was hard to get people to break the habit of driving. The cost of carparking should be a bit of a stick.
"We have got to sell the benefits of the buses."