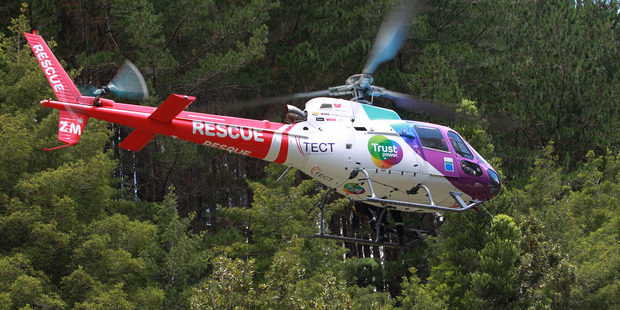 A hunter was saved from a valley near Mount Hikurangi by the Tauranga-based rescue helicopter this morning after being trapped overnight.
The Trustpower TECT helicopter responded to a personal locator beacon activation in the Raukumara forest park at 10.30am.
Helicopter Pilot Todd Dunham said the hunter got into difficulties last night and slipped and fell resulting in minor injuries.
He spent the the night trapped in a steep valley on the edge of a small river with deep water holes, both upstream and down stream from his position and very steep terrain.
The helicopter crew located the hunters camp and his friends showed them the injured man's location.
A paramedic was lowered down to treat the hunter before they were both winched back out and flown back to his camp where the hunter was assessed for further injuries.