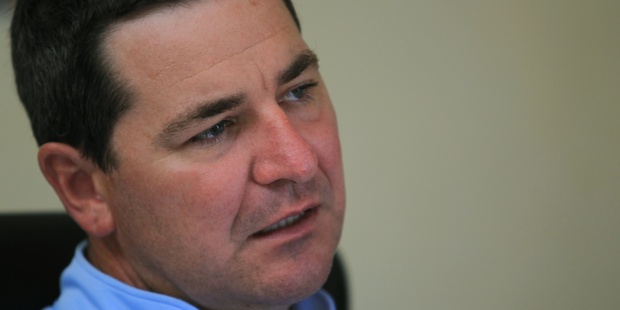 Western Bay's crime statistics have plummeted for the fourth year in a row, with overall crime dropping by 4.2 percent last year, according to police figures.
The stats, released yesterday, come on the back of a 10.8 percent reduction in crime in 2012, 13.8 per cent drop in 2011 and 0.8 percent in 2010.
The Western Bay of Plenty district also solved more than half of all reported offences (54 per cent), the highest in the Bay of Plenty region, followed by Eastern Bay of Plenty (51.8 percent), Rotorua (51.3 percent) and Taupo (50.4 per cent).
Western Bay of Plenty police area commander Inspector Clifford Paxton welcomed the results and said they were testament to the work of police staff, partner agencies, and communities working together.
Mr Paxton said while it was disappointing to see the increase in robbery offences, overall the results were "heartening".
"We will continue to work hard to prevent this type of offending and communities can help us do this with a few simple precautions such as always walking in groups, keep to well lit areas at night and be mindful of intoxication levels.
He was pleased with the 23.7 per cent reduction in sexual assaults because of the trauma such crimes caused victims.
Mr Paxton said police, community organisations and agencies were working closely with a focus on prevention which had helped contribute to the overall drop.
A push on vehicle checks, monitoring secondhand stores known to deal in stolen goods and encouraging victims of family violence had helped, he said.
"Basically we are doing everything we can at ground level to prevent offences happening in the first place by making it hard for people dealing in stolen goods, by making sure the cars that are on our roads are safe, by following up persons of interest to let them know we are watching. It all helps to create a feeling of safety in our community."
Sensible Sentencing Tauranga spokesperson Ken Evans said police and the government should be congratulated.
"Internationally, we still rate terribly. However, any change like this is a good one," he said.
"Things like tougher sentences, the three strike rule and prevention programmes to catch young people early are making a real difference," he said.
Tauranga MP Simon Bridges said nationally, recorded crime was down 20.2 per cent. The results reflected National's commitment to tackling crime, he said.