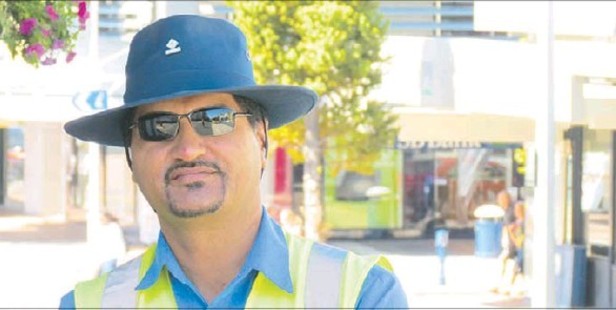 A parking warden is being praised for his "courageous" actions after he helped restrain a man during a "frenzied attack" at Tauranga's ACC offices.
The warden, who wanted to be known only as Peter, was walking past the Grey St offices about 1pm on Wednesday when someone ran out of the building calling for help.
Peter entered the offices and saw an "out-of-control" man allegedly pushing equipment off desks.
An ACC staff member got the man in a headlock and Peter helped restrain his arms, then used his radio to call for police help.
Peter praised the actions of the ACC staff member. An unidentified third person also helped restrain the man until police arrived, by which time other ACC staff had retreated behind locked doors.
Peter did not wish to talk about his ordeal but details were revealed in a city council statement about the incident.
Tauranga City Council parking and enforcement team leader Kevin Nally said Peter's actions were "courageous" and thankfully he was not injured.
The warden had been asked to complete an incident report.
ACC spokeswoman Stephanie Melville last night told the Bay of Plenty Times the Tauranga branch office had been closed for the rest of the day on Wednesday.
"What I can say is that at no time were any staff or members of the public in any real danger," she said.
Ms Melville said ACC did not encourage people to step in to help if they had any concerns about their safety.
"But Peter obviously felt compelled to do so and he was quick-witted enough to be able to defuse the situation. It's fantastic that he was able to look after one of his own. He is one of those wonderful people in our community who has shown true community spirit," she said.
Ms Melville said the cost of damage was being assessed and ACC management had held a debrief with staff.