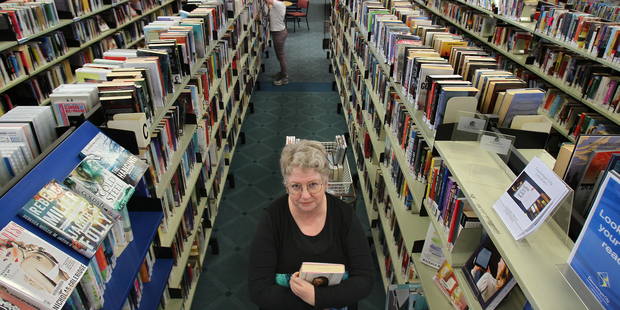 Community groups are rallying to stop Tauranga City Council slashing more than $1 million in funding from the city's libraries.
Tauranga Library Friends and Greerton Library 900 are calling for people to protest against proposed cuts that will see the number of new books and DVDs halved and the mobile library axed.
The council is planning on cutting $911,000 from the annual new books budget - just three years after the same budget was halved. The mobile library would be canned, saving $86,000 a year and city libraries would have to find $50,000 from their budget to fund the running of the proposed new Greerton Library.
There were also moves to drop the number of books from 2.6 to just 2.4 per person; one of the lowest book to person ratios in the country, according to Tauranga Library Friends campaign manager Kate Clark.
Mrs Clark said Tauranga's library services were among "the worst in New Zealand" and could not cope with more cuts.
"Libraries are not the same as other services such as lawn mowing and street cleaning," she said. "A library lifts the quality of life, gives people skills and education and allows them to compete on a world stage. Council is screwing this up, they are making a real hash of it. They need to invest in people, invest in their libraries.
"Ten years ago we had 3.4 books per person. We had well staffed libraries, we had plans for new libraries in Bethlehem, Greerton and Welcome Bay, we had more programmes for families, more magazine subscriptions but constant cuts have left Tauranga with one of the worst library services in New Zealand."
Councillor Matt Cowley said it was important to look at the big picture to find the extra funding needed for the Greerton Library extension and work out where money could be used in a smarter way.
Councillor Steve Morris said libraries were no longer just about stock volume but were being used for computer access and powerpoints where people could plug in laptops while they studied. "The whole library model is changing."
Tauranga mayor Stuart Crosby said the proposed cuts formed part of the 2014/15 draft annual plan and were not final. "The key now is for people to get involved and tell us what they think. That is what the next phase is all about. "
Ms Clark said Tauranga Library Friends and Greerton Library 900 were willing to help community members with submissions. "And we would welcome supporters willing to protest the cuts over the coming weeks."
The group is to protest at Greerton Village Square on April 27 from 4pm and at Bayfair Shopping Centre on April 5.