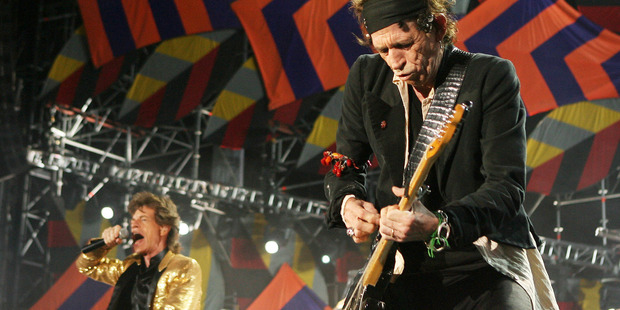 The postponement of the Rolling Stones' New Zealand concert hasn't put off Tauranga fan Amber Kedian.
The band's April 5 concert was put off after frontman Mick Jagger's partner L'Wren Scott died on Monday (US time).
Mrs Kedian said it was a horrible situation for Jagger and the band so she was more than happy to hold on to her tickets until another date was announced.
"I just feel for him, there's always a better way. I think it shows that depression touches everyone. It's probably going to haunt him for a while - if you're feeling that way you need to talk to someone and know it's not as bad as you think it is."
Mrs Kedian had signed up for tickets as soon as she was able to and said she had been a fan of the band growing up.
Mrs Kedian follows the Rolling Stones Facebook page and found out about the postponement there.
"My Dad introduced me to the Stones when I was growing up, I used to listen to their music with my Dad - he's a real muso. I've got good memories of it.
"Me and my husband like doing concerts quite a lot so this was a must-do. They did say postponed and they are quite good to their fans."
She said she respected bands like the Stones as they gained their following through touring and shows rather than through YouTube like many artists today.
Mrs Kedian said (I Can't Get No) Satisfaction was a favourite song, although she found it hard to narrow it down to just one.
Her accommodation provider had also been understanding about the need to cancel her stay, she said.