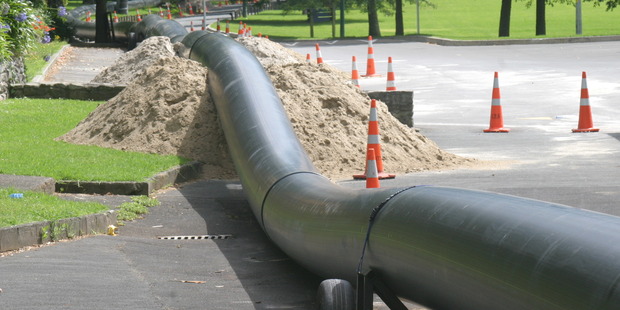 The $8.2 million project to lay a sewer main from Memorial Park to Judea enters a critical phase tomorrow when a 700 metre length of pipeline is floated across Tauranga Harbour from Matapihi so it can be pulled through a tunnel drilled under Te Papa Peninsula.
The pipeline has been welded together along the side of SH29 at Matapihi and it will floated across at high tide to Memorial Park and pulled onto the shore between the Humpty Dumpty and the playground.
It will then be pulled through the tunnel, emerging at Graham Park to be connected to the new pipeline to Judea.