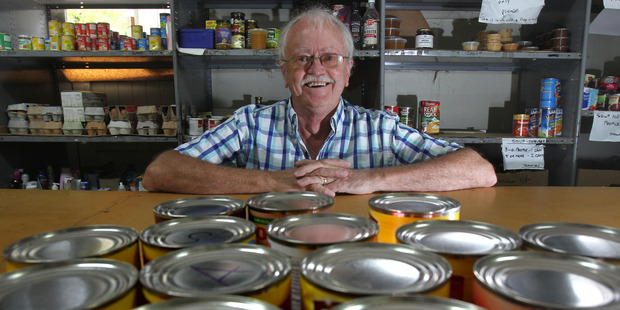 Alan Plunkett likes a challenge.
He has taken up the role of chairman at the Tauranga Community Foodbank and says he is looking forward to the challenges the role will bring.
Mr Plunkett put his name forward when Mike Baker stepped down from the position in February.
Mr Baker held the unpaid post for two-and-a-half years.
Mr Plunkett, who is retired, previously worked at ANZ bank for 12 years. He also ran the Garden Court Motel with his wife for several years.
He was eager to help out and had the time for the role. After seven weeks he was already learning a lot about the community and its needs.
"It is fascinating," he said. "There is a lot more grief out there than you realise."
Mr Plunkett said there was a huge need for the Foodbank and those who used the service were always grateful.
"You see them come in here and sometimes their heads are held low ... They have a lot of pride and are very grateful for any help they can get.
"Some people have done it tough and they have some hard stories to tell."
Mr Plunkett said the team of volunteers made a great contribution.
"They all work incredibly hard, but we could always do with more so if people want to help out they should come and put their name down."
The sense of community spirit was heartwarming, he said.
"We have a woman who lives in the Mount and we drop off fruit and she turns it into marmalade and jam for us."
Mr Plunket said the foodbank was short of tomato sauce and packet soup.
"If people can help out it would be great."