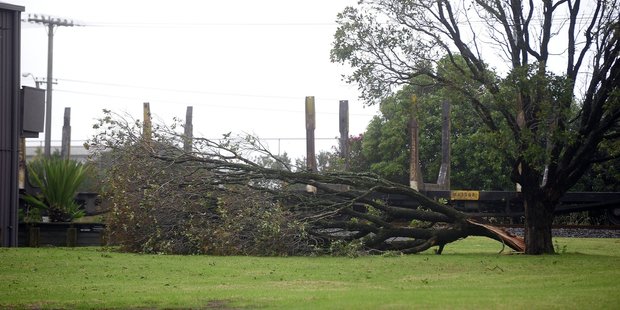 Bay residents can breathe a sigh of relief as all weather watches for the upper North Island have now been lifted.
Tropical cyclone Lusi currently lies west of Taranaki this morning and is expected to cross Nelson and Marlborough this evening.
Wind and rain have eased over most North Island areas.
Met Service meteorologist Rob Kerr said things were looking better for the rest of the weekend for the Bay of Plenty however there would be more showers as the low moves south through the region.
However, these would break up and there would be patches of blue skies this evening.
In the last 24 hours there had been 84 mm of rain as opposed to the expected 100 to 120 mm, he said.
Wind speeds in Tauranga also lacked severity last night only reaching 80 km per hour with a high of 21 C and a low of 20.1 C over night, he said.
Mr Kerr said there was a ridge of high pressure building behind the low which would probably be seen tomorrow with clearer weather.
Wind speeds would drop down to 20 to 30 km per hour over the next few days.
However, a feature of rain and cloud may cross us at some point early next week.
TCC communication manager Frank Begley said there had been some minor stormwater flooding, downed trees and wind damage across the region over night.
"But nothing that has caused significant damage," he said.
He noted wind gusts peaked at 90 km per hour just off the coast yesterday.