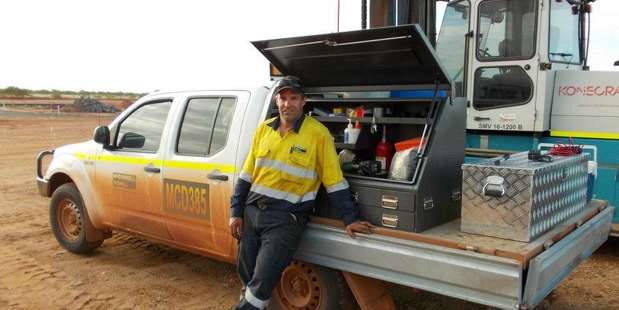 There's money to be made in Australia, but you've got to be prepared to work hard.
So says former Tauranga resident Richard Vrins, who has reversed his fortunes since moving his family across the ditch four years ago.
Mr Vrins, wife Bridgette and their two children made the move after they found it impossible to get ahead in Tauranga.
Although both were working fulltime and Mr Vrins worked day and night, they were struggling to make ends meet and couldn't scrape together a house deposit.
After three years in Australia the family were able to buy a house in Melbourne, and the family earns more than five times their Kiwi pay despite the fact Mrs Vrins has not worked fulltime in Australia.
Mr Vrins spent his first two years in Australia doing "fly in fly out" work in the mines of Western Australia, spending three weeks away from his family and one week at home.
The 37-year-old was promoted through the company and now has a rail infrastructure management job in Melbourne, where he starts work at 7am and is home by 3pm each day.
But he warned that Australia was not a golden ticket - Kiwis had to be prepared to work hard if they wanted to make good money.
"People come over here thinking 'awesome, there's money to be made'. It's not like that. You are not going to come over here for a free ride.
"When I was on the mines it was bloody hard, especially when the kids were doing things or were sick and I couldn't be there.
"We were doing 14 hours on the site, but I knew it was short-term. You have to really focus on your goal."
Mr Vrins misses friends and family in New Zealand and wants to return to Tauranga, after gaining more experience in Australia. "We are Kiwis, we love New Zealand."