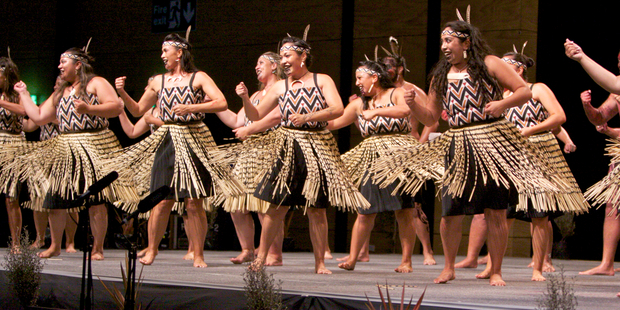 A kapa haka set based on the Battle of Gate Pa has earned a Tauranga team a place in next year's Te Matatini Kapa Haka Festival.
Between 4000 and 5000 people attended Saturday's Mataatua Kapa Haka Regional competition, which attracted 17 teams from the Tauranga, Whakatane, Opotiki and East Coast regions.
For the first time in the competition's history, Tauranga Moana team Tutara Kauika ki Rangataua claimed a placing, and earned a coveted spot in the 2015 national Te Matatini Kapa Haka Festival, to be held in Christchurch next month.
Mataatua Kapa Haka Regional committee member and event co-ordinator Jack Thatcher, who was also a member of Tutara Kauika ki Rangataua, said the teams who placed in the top four came from four different iwi so would provide a good spread for next year's competition.
He said his team's performance received a standing ovation from the crowd.
"When we were named as going to Te Matatini the whole place erupted. We're an old team but we've never been before.
"The team is really happy."
Mr Thatcher said Te Matatini was about being able to share an iwi's stories with the rest of the country.
The team based its haka programme on the Battle of Gate Pa (Pukehinahina) in time for this year's 150th anniversary of the historic battle.