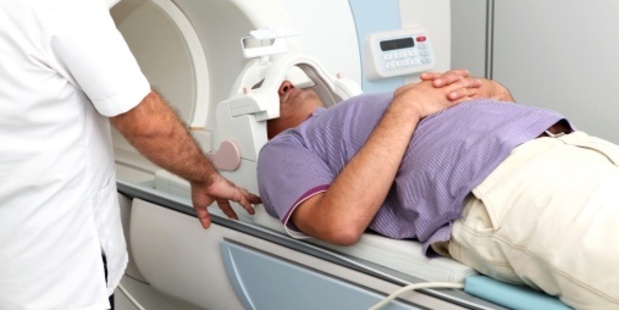 Three radiotherapy experts have been recruited to head up the $32 million state-of-the-art radiotherapy unit being built in Tauranga.
Dr Albert Zacarias, former assistant director for the physics residency programme at the University of Louisville, Kentucky, has been appointed chief radiation physicist at the new Kathleen Kilgour Centre and arrived in the country on Monday.
Opotiki-born Dr Leanne Tyrie is the centre's medical director. The appointment brings her back to the Bay after years working in the Waikato as clinical unit leader and radiation oncology director of the Waikato Regional Cancer Centre, a member of the Waikato Hospital management team and the national radiation oncology work group.
Operations manager Shelley Donnell was raised in Waihi Beach but has most recently been employed by the Waikato Regional Cancer Centre as brachytherapy specialist, dosimetry specialist, clinical tutor, radiation therapist team leader and oncology unit manager. The appointment was special for Ms Donnell, who has seen first hand the difficulties of having to travel out of town for treatment.
"My parents had cancer and were treated at Waikato [Hospital] and lived in Waihi Beach. They didn't get a bad deal but it's nice to see that the Bay of Plenty will have its own radiation oncology service," she said.
Dr Tyrie said the Tauranga-based facility would allow Bay residents to continue to work and carry out their lives as normal while having treatment.
Artists' impressions have been released to the Bay of Plenty Times Weekend for the first time today.
Construction of the building is under way with the two multi-million-dollar linear accelerators due to be installed in May. Dr Zacarias said the machinery would allow staff to carry out every procedure currently carried out in the radiation oncology field throughout the world.
The centre will also be one of three places in New Zealand equipped to carry out stereotactic body radiation therapy (SBRT). Dr Tyrie said SBRT was better able to target the site of the disease and decrease the chance of side effects. It also decreased the number of doses needed from about 30 to about five.
The centre, located by Tauranga Hospital , will include accommodation for out-of-town patients, support and check-ups for survivors, a gym, dieticians and social workers.
It will be completed mid-2014, with the doors opening to patients on October 1, 2014.
It will also be the first solar-powered radiotherapy facility in New Zealand. The building provides internal car parking on level 2 and from there patients proceed up to level 3 for specialist consultation or down to level 1 for treatment planning and radiation therapy. The project is funded by the Bay of Plenty District Health Board and Bay Radiotherapy Services. Amy McGillivray