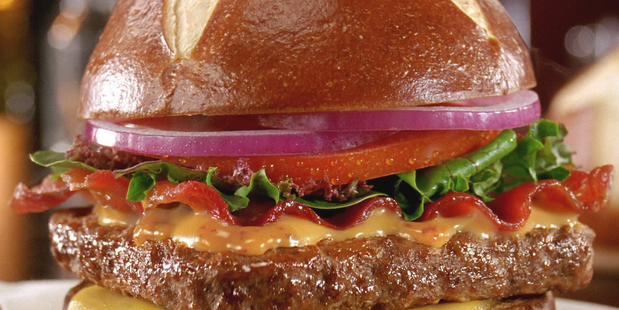 First there was the Double Down. Now there is the Pretzel Burger.
Fast food chain Wendy's has brought the Time Magazine 2013 "Burger of the Year" to Tauranga.
The burger went on sale today and features a soft artisan pretzel in place of a
traditional bun.
The pub-style Wendy's Pretzel Bacon Cheeseburger has taken the United States
by storm.
It is available for a limited time for $8.90.