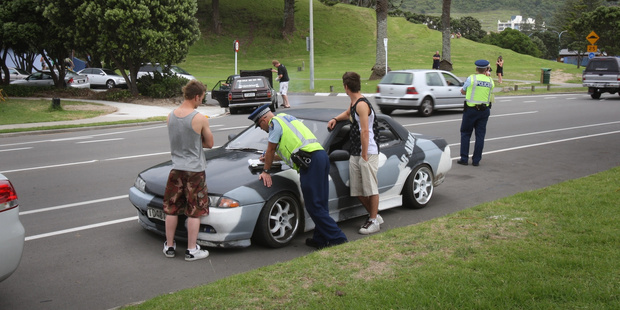 The number of "boy racer" incidents in the Bay of Plenty has dropped by more nearly two thirds in the past five years.
Tauranga MP Simon Bridges said illegal street racing offences dropped 69.2 per cent since legislation aimed at curbing boy racer behaviour was put in place.
In 2009 there were 321 offences in the Bay. In 2013 there were 99.
"This huge drop in offences is a great achievement," Mr Bridges said.
"Nationally, illegal street racing offences have dropped nearly 50 per cent from 2009 to 2013. During the same period, road deaths for 15 to 24-year-olds have fallen from 105 to 66.
"This drop in offences and illegal behaviour means fewer deaths and injuries on our roads, both to innocent bystanders, and to the boy racers themselves."
Mr Bridges said the legislation, which involved a three-strike theme before a car was crushed, was a strong disincentive.