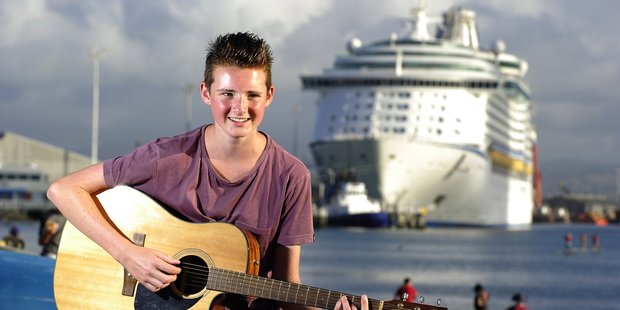 Pilot Bay was buzzing with activity last night as hundreds of people gathered to watch the Oosterdam and Voyager of the Seas set sail and enjoy the free sausage sizzle and entertainment.
It was the second picnic organised by Mount Mainstreet this summer, with Classic Hits providing the barbecue and local singing star Fletcher Oxford from New Zealand's Got Talent.
Photo Gallery: Photos by George Novak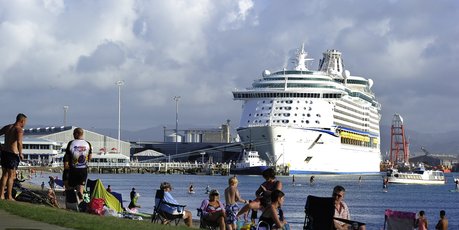 Andrea Kelly with her two sons, Max and Daniel, and Nikki Worthington with her two daughters, Cayden and Riley, were among the crowd enjoying the warm weather and a beach-side dinner.
"What better way to spend a night," said Ms Kelly.
Having recently moved to Tauranga from Auckland, both families said they were loving the lifestyle and opportunities for kids in the Bay.
"It beats Auckland hands down," said Ms Kelly, "We just find this whole place so happy, such a great vibe."
The kids were loving the beach and the sausage sizzle proved popular.
American visitors enjoying the sun before their 9.30pm departure on Voyager of the Seas said they had "very much enjoyed their day".
Dan and Gill Jackson from Utah had spent the day jet boating and visiting Hell's Gate in Rotorua, and were yet to head around the Mount for a walk. Sue Thomas and her grand-daughter Lauren Thomas had walked around the Mount base track to see the ship go out the channel.
"You get a great view and you get right up close as it goes past."
Local opinion showed the cruise ships were a continuing attraction for local people as well as visitors.
Street View: Why do you think coming to watch the cruise ships leave is such a popular Tauranga attraction?