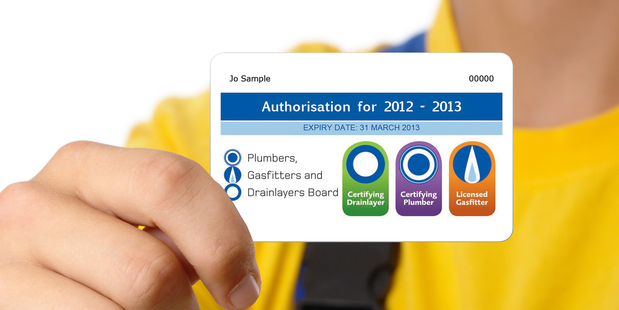 Bay of Plenty plumbers, gasfitters and drainlayers are being reminded today, to ensure they relicence by April 1, or they will be unable to legally undertake work in New Zealand.
Plumbing, gasfitting and drainlaying are regulated industries in New Zealand and it is illegal for anyone to do this work unless they are authorised to do so by the Plumbers, Gasfitters and Drainlayers Board.
The board's chief executive Max Pedersen encouraged all plumbers, gasfitters and drainlayers to make sure they have a licence.
"They also need to ensure they have enough continuing professional development points in order to relicence", said Mr Pedersen.
In January 2014, the Board continued its awareness campaign warning not to use unlicensed tradespeople for plumbing, gasfitting and drainlaying work over the summer break.
Homeowners should not risk their family's health and safety or their insurance by hiring unauthorised tradespeople.
Authorised tradespeople need to carry a current authorisation card. Consumers should always ask for this card before any work commences to be assured that the work is being done by a competent tradesperson.
You can check to see if a person is authorised by searching our online public register at www.pgdb.co.nz or phone us on 0800 743 262."
If a homeowner believes that work has been done by someone who is not authorised, or has concerns about the competency of tradespeople, they can make a complaint to the board.