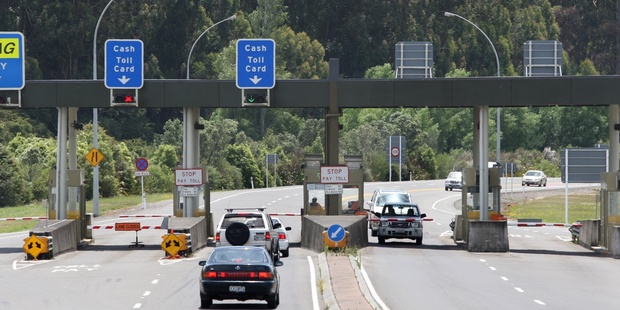 Tauranga City Council has finally rid itself of the financial burden of Route K, as it and the NZ Transport Agency today announce a transfer of ownership.
In a statement released this afternoon, the council has stated the ownership of the highway bypass will be made about July 1, 2015 - subject to statutory approvals.
Route K will then officially become part of the State Highway Network.
Tauranga City Mayor Stuart Crosby said the result has come after three years of discussions with the agency.
"The main focus for us has been on reducing future risk. This agreement reduces the city council's risk in terms of our outstanding debt and future operational and maintenance costs."
Route K has current debt of around $63 million which will remain with Tauranga City Council. To compensate for toll revenue that the council can no longer collect after the road becomes a state highway the Transport Agency is to establish an Income Replacement Program, through which a monthly set payment from toll revenue will be paid to the council for 20 years.
"This agreement ensures the city council's Route K debt will be paid by 2035. Overall this provides financial security for the city with regard to Route K," said Stuart.
Transport Agency Regional Director Harry Wilson says Route K will remain a toll road - through an electronic tolling system - until all debt is repaid.
The system is identical to the system that will be used on the Tauranga Eastern Link (TEL) when it opens next year.
Harry Wilson said: "Route K provides a strategic connection for traffic from Auckland and the Waikato heading towards the Port of Tauranga."
"Vehicles will no longer be required to stop or slow down to pay the toll, providing time savings on every journey."
Currently Route K is the only remaining section of the strategic roading network which functions as a state highway that the Transport Agency does not manage and operate.