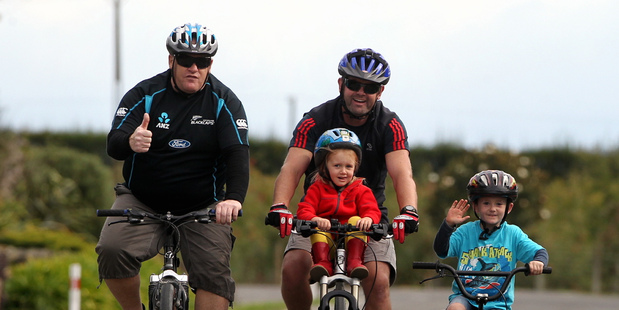 Construction of a 3.5km cycleway and walkway along Pukehina Estuary has received a $50,000 boost from the Western Bay District Council.
"It is a huge step forward for us," Pukehina Beach Ratepayers Association project leader John Cook said.
The contribution to the $250,000 project was the biggest of the nine major grants approved by the council this week from its community grants scheme.
The path and boardwalk skirting the town side of the estuary from the surf club to Cutwater Rd has been nearly six years in the planning and could be finished in three to four years.
"We are really excited about the project - this is a great start," Mr Cook said.
He expected the path would attract many cyclists to Pukehina who would ride the loop down the path and then up Pukehina Parade back to the surf club.
The $250,000 project did not include the hefty cost to build a bridge across the Cutwater Rd canal. In the meantime they planned to use a farmer's crossing owned by the council.
Mr Cook said the council grant would be used to either build a boardwalk across the sensitive wetland section or a bridge across a drain.
The wetland had significant cultural and heritage values to local iwi Ngati Whakahemo and iwi members including Maria Horne were working closely with the committee on the project Mr Cook paid a big tribute to Dr David Taylor who had led the project in its early stages and negotiated with Ngati Whakahemo. Getting the project to the point where all the compliance issues were ticked off had cost $15,000 funded by Walking Access New Zealand and the Association.
Mr Cook said the work was being done in stages, with some stages needing as little as a couple of thousand dollars.
The ultimate goal was for a cycle lane to be built along the length of Pukehina Parade.
Another significant project approved for partial funding by the council was the Huria Trust's $400,000 project to develop the reserve that was the scene of the bloody encounter between Maori and British colonial forces in 1864 at Pyes Pa, called the Battle of Te Ranga.
Council policy, planning and community manager Rachael Davie said up to $33,900 had been granted for the first stages of the project.
The money would be spent to replace fences and plant and restore the swamp area on the eastern side of the reserve.