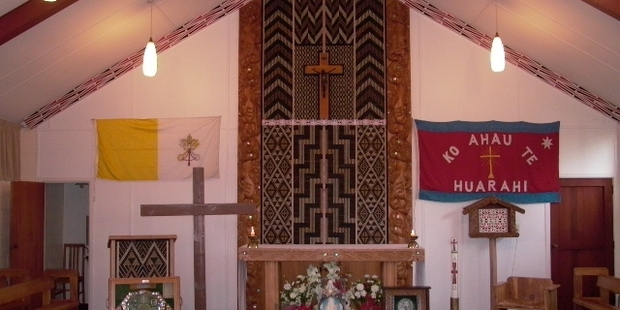 Police are calling for any information about missing items taken from outside St Theresa's Church which was destroyed by fire on Waitangi Day.
A number of items were removed from the Church before the fire and some were found on a traffic island at the bottom of St Michaels Ave later that night.
Items missing from the collection include trophy cups, pictured in an old photo of the church above, and police believe someone may have removed them for safe keeping.
Police are also are keen to hear from anyone who may have seen any suspicious persons or vehicles in the area of the church between 9pm and 10.15pm or anything suspicious in St Michaels Avenue on Waitangi Day.
Please contact 577 4300 or 0800 Crimestoppers (0800 555 111) with any relevant information, and quote file 140207/5050.