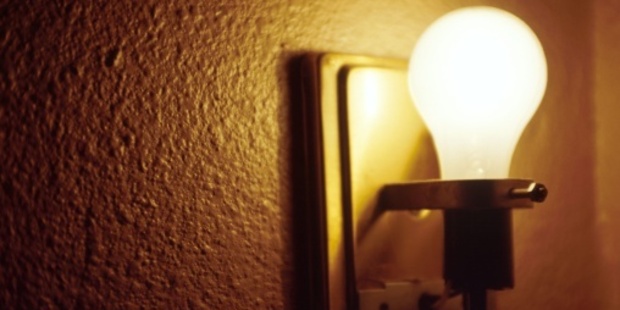 Thousands of Tauranga residents are switching power companies in search of a cheaper deal, new figures show.
More than 9000 Tauranga customers switched electricity retailers last year, accounting for 15.5 per cent of all consumers in the region.
This was up on the previous year, when 7321 local households made the switch, representing 12.7 per cent of local customers.
The average Bay of Plenty power bill jumped $83.14 in the year to November 15 - a 3.6 per cent increase, the Ministry of Business, Innovation and Employment's quarterly survey of domestic power prices shows.
Tauranga Budget Service service co-ordinator Diane Bruin said switching companies had made a positive difference for some struggling clients.
The introduction of pay-as-you-go retailer Glo-bug to Tauranga could also account for a portion of the figures.
"This is a facility for people in certain areas of Tauranga, usually lower socio-economic, that [lets them] pre-buy an amount of power."
This allowed customers who had been disconnected by other retailers or who carried bad credit ratings to still get power for their homes.
While clients were always advised to shop around and compare prices, they were encouraged to check them more than once because deals changed so often.
Nationally, 396,793 customers switched electricity retailers in 2013, making up 19.8 per cent of all customers.
The previous year, 356,750 customers switched companies - 17.8 per cent of all consumers.
According to the Electricity Authority (EA), the average customer saved $175 in 2012 by switching retailers.
EA chief executive Carl Hansen said people were becoming increasingly aware of how to save money on power costs.
"This switching activity is incredibly positive as it shows that customers are actively shopping around for the best deals," he said.
The "What's my Number" campaign - which helped customers find the best deal online - had contributed significantly to the number of people making the change.
Retailers also played a role.
"Our research shows that the retailers are [now] much more proactive. Our survey results for 2013 show that there's been a 75 per cent increase in the rate at which retailers were approaching consumers for the first time."
A range of initiatives, such as Grey Power's deal with Pulse Energy to offer Grey Power members discounted electricity, was also boosting switching rates and contributing to "competitive intensity", he said.
"We've been seeing some very good discounts coming through for consumers over 2013."