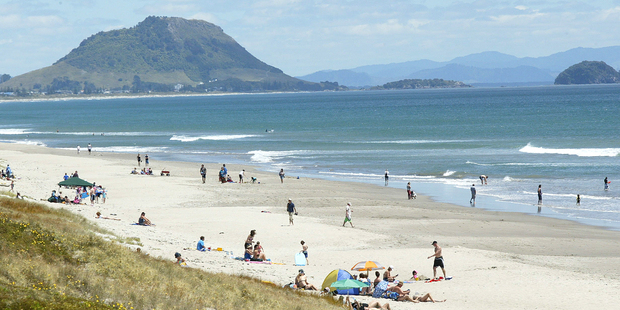 The search for New Zealand's favourite beach is on.
The AA (automobile Association) is asking Kiwis to champion their favourite beaches by voting for them - pitting beach against beach.
The AA was behind the 101 Must Do's For Kiwis - a celebration of the best of New Zealand - which attracted more than 260,000 votes.
AA General Manager Membership and Brand Dougal Swift said Kiwis are passionate about beaches, with many holidaying at their favourite beach every year. Mount Maunganui and Papamoa attracts thousands of visitors every summer.
"We've all got wonderful beach memories and more often than not, especially during the summer, we're thinking about being there if we're stuck somewhere else," Mr Swift said.
From today, people can vote for their favourite beaches in each region on the AA's Facebook page.
"And if a favourite beach isn't there, anyone can suggest a beach to include and upload a photo if they have one, and it will be added to the mix."
Mr Swift says the first phase of voting will continue for three weeks after which just 20 beaches will remain.
Those final beaches will head into a knock out phase over a week with the least popular falling off the list every day.
The results are expected to be announced on Monday, March 3.
"We'll be making iconic AA signs for each of the top 10 beaches and hope they will be erected by the district or city councils lucky enough to be responsible for them."
Each voter will be entered into a draw to win one of 10 prizes of $500 accommodation from aatravel.co.nz which they can use to visit their favourite beach, or perhaps discover a new one.