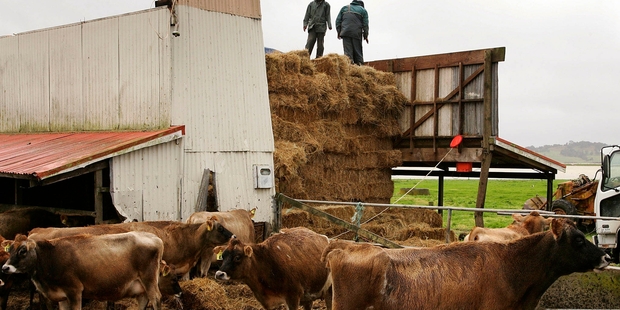 CLAMPDOWN: Inspectors began visiting dairy farms in August as part of a long-term operation to identify breaches of employment law.
Dairy farm workers lodged 200 complaints against their employers from August 2012 to December 2013, including 13 from the Bay of Plenty.
Figures released under the Official Information Act from the Ministry of Business Innovation and Employment show the majority of grievances related to the Holidays Act (63 complaints) and the Minimum Wage Act (21 complaints).
Migrant workers were also included in the figures and 14 made complaints.
Labour Inspectorate general manager George Mason said each complaint could involve more than one problem.
One complaint could involve non-payment of the minimum wage and non-payment of annual holidays.
Nationally from 2009 to 2013, it received 729 complaints that covered 1328 problems. Once again, the Holidays Act recorded 879 complaints ahead of 237 minimum wage act complaints.
Breaches were found and arrears due for 34 complaints about the Holiday Act and seven for the Minimum Wage Act.
The Waikato region registered the most complaints (216) followed by Southland (120) with the Bay of Plenty accounting for 53 complaints that involved 91 problems.
The Labour Inspectorate is engaging with the dairy farm sector to ensure all workers on lower salaries get the minimum wage for the hours they work.
Generally, the limitation period was six years for recovery of arrears. Where wage and time records cannot be provided by an employer, the Employment Relations Authority can (unless the employer can prove otherwise) accept the employee's claim of wages paid and hours, days and times.
Labour Inspectorate central regional manager Kris Metcalf said inspectors began visiting dairy farms in August as part of a long-term operation to identify breaches of employment law. Its focus was on raising awareness of a practice involving seasonal averaging of salaries and the failure to keep accurate time and wage records.
Bay of Plenty Farms would be visited as part of the strategy.
Dairy NZ people team leader Jane Muir said farmers knew employees were critical to their success and they needed to provide good working conditions.
Most farmers supported the stance taken by the ministry, which was targeted at the practice of seasonal averaging of the minimum wage, she said.
"At the moment, it's all about farmers understanding what the legislation is and making sure they are within it."
Dairy NZ was encouraging farmers to utilise time sheets because they were a great communication tool. "It benefits the employer and employee to keep an accurate record of the hours worked on farm."
However, the difference on farm was the hours worked changed with the season unlike an office environment, she said.
Federated Farmers employment spokeswoman Katie Milne said every industry had a range of good and bad employers.
The dairy industry was getting better at not being on the wrong end. She said: "We need to because the industry is growing and it needs to be seen as an attractive opportunity. We don't want to be seen as an industry that doesn't pay people fair pay for fair work."
An NZIER report in 2010 showed the dairy sector employed about 35,000 workers, excluding those who were self-employed.