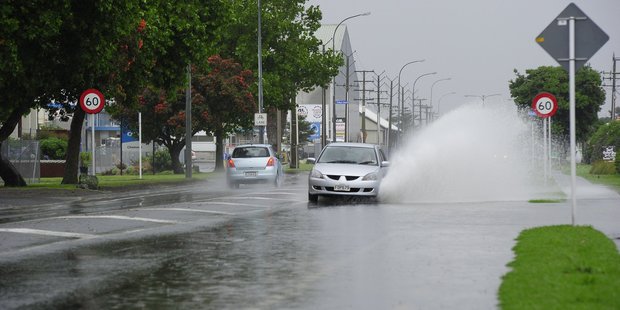 The lack of public reaction has helped some Tauranga councillors to decide to stick with imposing a special $5 million flood protection levy on ratepayers.
Papamoa councillor Steve Morris said only one person had contacted him to dispute the levy in which the council will try to neutralise its impact on rates by finding equivalent savings elsewhere in its operations.
He told yesterday's council meeting that if it forced the council to re-prioritise and make financial constraints, then he supported the $5 million levy.
The stormwater levy was won 7-4, led by many councillors who got elected on the platform of reducing debt. The levy was an alternative to raising loans to fund the extra stormwater works in the remaining vulnerable areas of Tauranga.
But the enormity of the task to "slash and burn" this year's draft budgets in order to find the $5 million prompted Mayor Stuart Crosby to oppose the ring-fenced rate.
He said the angst that would be created by the budget cuts would be phenomenal. It would cause chaos and create a lot of concern in the community.
Mr Crosby sought to delay a decision on the proposed $5 million levy until next year's review of the council's 10-year plan. "It will absolutely constrain everything else you want to do from this moment forward," he warned.
He said the council did not know what it will take out of the existing draft budgets for 2014-15, or what the public reaction would be to taking out $5 million.
"It will create an environment that will fetter decision making as you go into the 10-year plan process."
But Cr Bill Grainger said public anxiety was high over stormwater and the council needed to deal with it and deliver.
"I support the targeted rate - our backs are against the wall. We have to slash and burn [the budgets]. It is about time we did ... we have to hit other areas."
Cr Morris said the council had not funded stormwater adequately in the past. About $40 million of programmed stormwater projects had not been delivered.
He highlighted the report to the meeting in which funding to deal with known flooding problems had typically been deferred or declined during budget deliberations in order that growth projects could proceed and financial targets were met.
Cr Clayton Mitchell said taking another $5 million off ratepayers went against the message the council should be sending and the targeted rate should be taken out of the equation.
Cr Kelvin Clout said he did not detect an uproar when the targeted rate was first reported and he was not expecting a public backlash.
Many councillors at the meeting were talking in terms of a 2 per cent rates rise this year.
It will go out for public submissions.