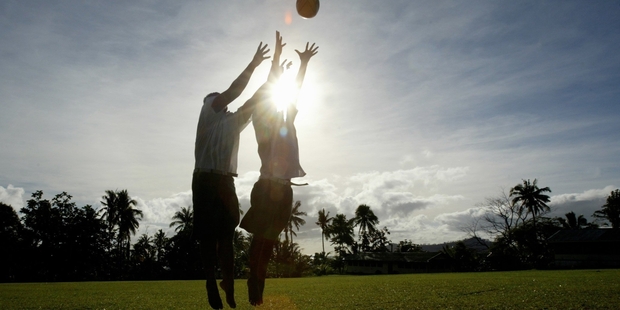 Strains and sprains are the most common injuries among Western Bay school students, new figures reveal, with school injuries on the rise nationwide.
Figures released by ACC under the Official Information Act show Western Bay students made 3042 claims for injuries at school in the last calendar year, up from 2901 in 2012.
Fractures, lacerations or stings, and soft tissue injuries such as sprains were the top three injury categories, with local injury claim costs tallying almost $719,000.
A national teachers' union warns that unsafe physical environments are putting students at risk of further injuries at school.
Nationally, there were more than 77,453 student injuries in the past year, an increase on 71,753 in 2012, costing taxpayers almost $16.5 million in claim costs.
More boys were injured than girls, with 46,055 compared with 31,398.
An ACC spokeswoman said the figures were not specific to school hours, school terms or to school pupils, and were likely to include people using school grounds for weekend sport or other school facilities for unrelated activities.
Just-released Education Ministry figures show 755,204 students from Year 1 to 13 are heading back to school across the country, with 51,468 of those in the Bay of Plenty region.
Principal of Tauranga's Brookfield School, Robert Hyndman, said he was surprised injury numbers had gone up.
Students at his school got the "normal cuts and bumps and bruises" when playing.
Boys were probably more likely to injure themselves because of the "rough and tumble" games they played, such as rugby.
Post Primary Teachers Association (PPTA) president Angela Roberts said the national injury figures created more questions than answers.
"Schools are struggling to provide a physically safe environment. Large classes, [and] leaky, mouldy or poorly maintained buildings are placing increasing pressure on school resources and could certainly lead to more injuries.
"Whether or not these injuries are accident or behaviour-related is something figures like these don't reveal so there are a lot of interesting questions to be asked."
Ministry of Education head of education infrastructure services Kim Shannon refuted Ms Roberts' comments and said the Ministry was unaware of any child having been injured in relation to weather tightness issues in New Zealand schools.
"All New Zealand schools have safe, healthy environments.
"Of our stock of 29,000 school buildings, as at July 2013, there were approximately 1000 buildings we have identified as needing repair to address weather tightness issues. That is approximately 3 per cent of our total building stock."
In New Zealand, injuries are the major cause of hospitalisation and death for school-aged children, and ACC has specific programmes for high school students to learn about reducing accidents.
According to the ACC figures, the single biggest cause of injury to pupils were strains and sprains, resulting in 46,074 claims at $8,137,175.