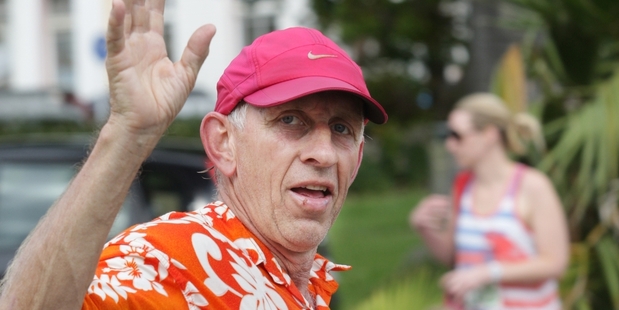 On Saturday morning the only marathon to be run in Tauranga this year - and the first off-road marathon to be held in the Western Bay - will start at 6.30am in the glorious setting of the TECT All Terrain Park.
The Podium Off-Road Marathon is expecting to attract a large field of intrepid runners at the park located halfway between Tauranga and Rotorua on the resurfaced road through Pyes Pa.
The idea for the off-road marathon came from colourful Tauranga character Ross Steele, who is always looking for a new running challenge either in New Zealand or in some far flung part of the world.
The 56-year-old owner of Westbay Real Estate has made a name for himself outside of business with his passion for running marathons and has completed 63 events. These include 21 Rotorua Marathons and he has also completed the 42km distance in New York, London, the Great Wall of China, Antarctica, Santiago and Tanzania, and he hopes to knock off 100 within three years.
The word "seven" tattooed on his calf is a permanent reminder of him earning membership of the Seven Continents Club - one of world athletics most challenging groups.
"TECT park is an awesome venue on our doorstep and have put the message out there far and wide for people to come and support it," Steele said. "I just think it is great to have it in our environment and it is great that (organiser) Sophie has picked it up and run with it."
Steele, who is excited to wear No 1 on Saturday as the first runner to enter, often runs his marathons in fancy dress so expect the unexpected tomorrow morning on the start line.