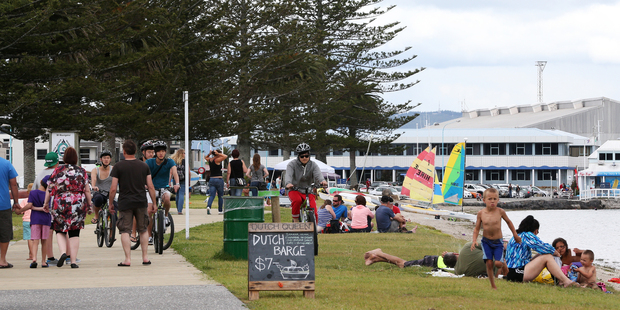 Accommodation providers reaped the benefits of a long weekend packed with events in the Western Bay.
Tauranga Motel Association president Gail Fagan said all members of the organisation reported being fully booked for Auckland Anniversary Weekend, as per usual. However, there had been more forward bookings this year.
"There's always more demand than what we have in beds. I don't know where they [visitors] end up but, often, we will send them further afield. It might be that they might have to stay in Matamata," Mrs Fagan said. "We had Stars Under the Stars and other events. There would have been a few people travelling in.
"As long as everyone keeps putting their events on, the tourism industry will only get better and better."
But it would be better if events were spread through the year, rather than held on the same weekend, she said.
Mount Maunganui's Cosy Corner Holiday Park manager Vicki Pike said there were more reasons people were visiting the Bay.
"Each day we might have had maybe one site [vacant] but they were filled by the end of the day and a lot of it was people who came for the long weekend anyway but others came particularly for the air show. And a lot of people who were staying here decided to go to the jet sprints because it was a bit of a one-off."
Owner of Mount Maunganui's The Gilded Edge giftware store Martin Ball said there had been plenty of people in town.
"A lot of people commented about the weather, which is a shame, but you can't do much about the weather," Mr Ball said. "There has still been that holiday feel."
On The Strand things were busier for some places than they had been in previous long weekends. Crown and Badger owner Colin Milne said it had been a steady weekend with many visitors in town for the jet sprints.
The acting head of Western Bay of Plenty road policing, Sergeant Wayne Hunter, said motorists had been well behaved and there appeared to be less traffic than previous years. Police kept focused on the three main highways in and out of the region but had not encountered any serious trouble.
"It's been very quiet. Everyone's been really good."
One lane of Maniatutu Rd, south of Te Puke, was blocked after a crash yesterday afternoon near the intersection of State Highway 33.
A ute flipped on to its roof but no one was injured.