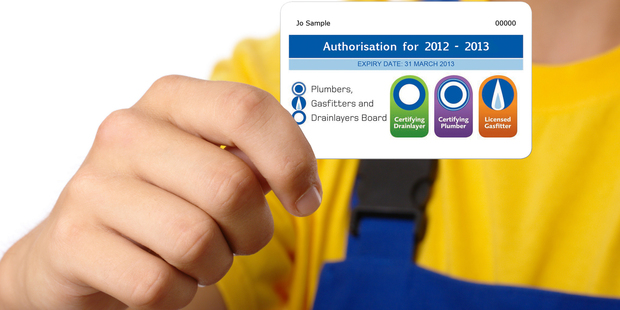 A cowboy plumber from Tauranga was fined $2000 for illegally installing a hot water and central heating system in an Auckland home.
Meisara Ansawi, who had never been registered or licensed as a plumber, installed a domestic hot water and radiator central heating system at a home in Auckland which created the risk of non-potable or chemically treated water entering the hot water system.

Plumbing, gasfitting, and drainlaying are regulated trades in New Zealand to protect public health and safety, and it is illegal for anyone to do this work unless they are lawfully authorised.
Mr Ansawi appeared for sentencing in the Tauranga District Court on Wednesday and the judgement was released today.
Plumbers, Gasfitters, and Drainlayers Board chief executive Max Pedersen said Mr Ansawi placed the occupants of the residence in a position of significant risk when, contrary to the manufacturer's specifications, he did not isolate the radiator system from the domestic hot water supply with a backflow prevention device.
Mr Pedersen said the system installed was connected to the domestic hot water pipes for provision of hot water to radiator heaters and sanitary fittings. The system was installed in a way that it created a risk of non-potable or chemically treated water entering the property's hot water system.

The evidence was a pressure relief valve installed by Mr Ansawi discharged water inside the dwelling, instead of discharging water to a safe position outside the building.
In addition, the hot water cylinder was not able to heat water above a temperature of 55°C. It must meet the minimum legal requirement of 60°C. This created the potential for a risk of legionella or other bacteria affecting the domestic hot water supply.

"There are serious health and safety risks associated with sanitary plumbing carried out by an unauthorised person," Mr Pedersen said
"Any defective plumbing work has the potential to cause disease and serious damage to the home.

"All authorised tradespeople are required to carry their current authorisation card. We urge consumers to ask tradespeople for this card before any work commences so that they can be assured that the work is being done by an authorised and competent tradesperson."

If a homeowner or building inspector believes that work has been done by someone who is not authorised, or has concerns about the competency of tradespeople, they can make a complaint to the board.