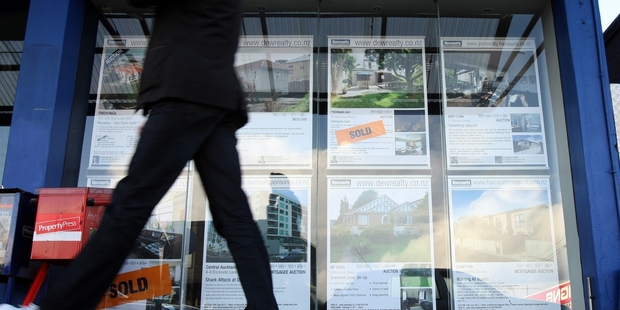 Bay homeowners under pressure from large mortgages are being urged to rework their finances ahead of a predicted hike in interest rates.
The consumers price index rose 0.1 per cent in the December 2013 quarter, despite Reserve Bank predictions that prices would drop. This pushed the inflation rate to 1.6 per cent, the highest annual rise since early 2012, and economists were predicting the Reserve Bank could hike interest rates as soon as next week.
This means Tauranga people who mortgaged themselves to the hilt while interest rates were low would have to rework their finances to afford their repayments. It could also have a flow-on effect for renters.
Tauranga Budget Advisory Service co-ordinator Diane Bruin said people should be going to their banks now to see if they could move to a fixed rate.
"Fixing a mortgage rate for three years will give better certainty for the short to medium term," she said.
Mrs Bruin said increased interest rates would eventually filter through to renters as well.
"The raise will hurt a lot of people. The average family will be even more stretched."
Craigs Investment Partners head of research Mark Lister said people who did not leave themselves any buffer would be the worst affected.
"People who are stretching themselves might have to do a bit of budgeting. Everyone is going to have a different level of impact depending on the size of the mortgage and how much is floating and fixed."
Mr Lister said it was well known interest rates would be raised this year so hopefully people had taken that into account when getting a mortgage.
"Rates are at an all-time low, they were never going to stay that way forever. I suspect there will be a few people who didn't do that, people who thought 'I have $400 per month spare, that's how much I can put towards my mortgage, so that's what I'll use'. An increase to $430 a month would really push some people into uncharted territory."
Mr Lister said interest rates were going up because the economy was going well.
"While it might take a while for those things to impact the average person in Tauranga, that should over the course of the year filter through to the average family by the job market getting better and wage growth coming through.
"That job security we haven't had for a few years is starting to improve."
Realty Services chief executive Ross Stanway said the effects of the rise would depend on how much banks continued to compete for customers.
"It's reasonably inevitable that interest rates will go up this year, it's a matter of when and how much. A lot of people will be looking at restructuring their mortgages to put as much as they can on fixed."
Mr Stanway said indications were the rise would come in increments through this year rather than in one hit.
Inflationary pressures are also being blamed for a surge in locals seeking assistance from the foodbank.
Tauranga Community Foodbank manager Nicki Goodwin said it had been busier than normal since the New Year.
Overspending at Christmas and inflation could both have played a role, she said.
Additional reporting by Cassandra Mason