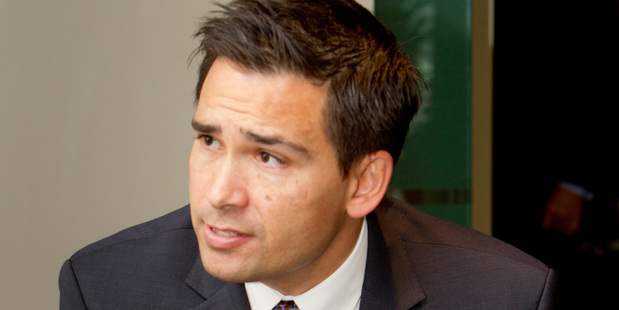 The number of beneficiaries in the Western Bay has surged by 35 per cent in the past three months despite the region's apparently "booming" job market.
Ministry of Social Development statistics show 14,998 Western Bay residents, including those living in Tauranga, received benefits in the quarter ending December 31 - almost 4000 more than the previous three-month period.
The number of beneficiaries was also up compared to December 2012, when 12,359 received benefits.
Tauranga MP Simon Bridges said the figures were "disappointing" but expected the situation to improve.
"If they [the benefit numbers] were to continue over a longer period that would be concerning. I'm very optimistic that won't be the case and that the longer term trend will be lower unemployment and higher employment. That's on the back of strongly increasing business confidence."
Labour's Tauranga candidate Dr Rachel Jones said there needed to be a concerted effort to encourage employers into the regions.
"There's lots of talk about a booming economy. I think the boom is really at the top end of town ... struggle street is getting even wider."
Welcome Bay woman Helen Knight, 46, has been looking for work since she lost her job at The Warehouse three years ago when the recession hit.
Mrs Knight said she had applied for hundreds of jobs but had only one interview.
"I sort of gave up after a while. I still want a job to try and tide us over plus I've got two kids."
She also has to look after her husband, who has been on the sickness benefit since he was injured in a car accident 15 years ago.
"People just don't want older people. They go for the younger ones." "
Te Tuinga Whanau Support Services Trust executive director Tommy Kapai put the spike down to an "influx" of gang-affiliated migrants putting pressure on the local job market.
"The locals are competing for every job with the new arrivals. "
Economic development organisation Priority One chief executive Andrew Coker said the figures did not reflect the local economy.
"Our construction sector's taken off, [and] in terms of kiwifruit ... they're facing a shortage of workers."
Nationally, beneficiary numbers at the end of last year dropped to their lowest level since 2008 with 17,000 fewer people on benefits in the December quarter than a year earlier.