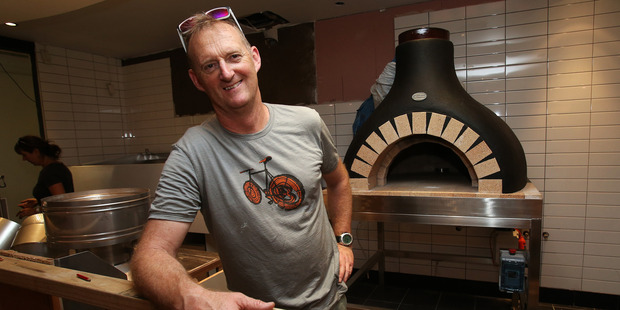 The popularity of a seasonal night market has prompted organisers to extend it, despite claims the market is affecting other businesses in the area.
The Gourmet Night Market is held in Mount Maunganui's Coronation Park every Friday night but some local restaurants have slammed the event, saying it is detracting from their business.
Smart Indian Restaurant owner Sunil Bogra said the number of customers he got on a Friday night had gone down since the market began. "It has cost us a number of guests on Friday nights, because they have cheaper food over there."
He said the number of customers on a Friday night had gone down by 40 per cent.
A Mount Maunganui restaurant manager, who did not want to be identified, said they were serving half their usual number of meals on a Friday.
"Basically our clientele has been taken away, summer are the most popular months.
"We thought it was a late starting summer but it just hasn't picked up."
He said they would usually serve more than 100 diners on a Friday night but in the past few weeks they had been serving half of that.
"If it was to supplement other businesses in the area, it would have been great, but it's not, it's competition."
La Barca Italian Restaurant owner Mark McIntyre, who also owns Flour and Water, said he had noticed his restaurants were also quieter on Friday nights.
"Council could have been a bit more clever with their timing of the event.
"Both restaurants have had a slight downturn," he said.
However, he said the markets did draw more people to the area he was not going to "blame one thing" for the slight downturn.
Gourmet Night Market manager Kim Renshaw said when the market was set up she went to all the local restaurants and eateries in the area.
"In the beginning we went to Mount Main Street but there was a really low response. I did a door knocking to every single place.
"There were a few people concerned but we worked with them. If businesses are affected, I wish they would come to me, we will help promote their business on site."
She said she wanted to have all the Mount Maunganui restaurants feature within the markets and she "even offered to fill out their forms for them to submit to council.
"I am a really reasonable person, I never wanted to upset anything."
Ms Renshaw said she did not want to promote unhealthy competition in the area so did not feature an Indian, Thai or Chinese vendor within the market because those were restaurants directly across from the market.
"We tried to do everything with super thought and care," she said. "And we have just had confirmation from Tauranga City Council we can continue the markets for the month of February."
Both Mount Main Street manager Leanne Brown and Tauranga City Council said they had not received any complaints regarding the markets.