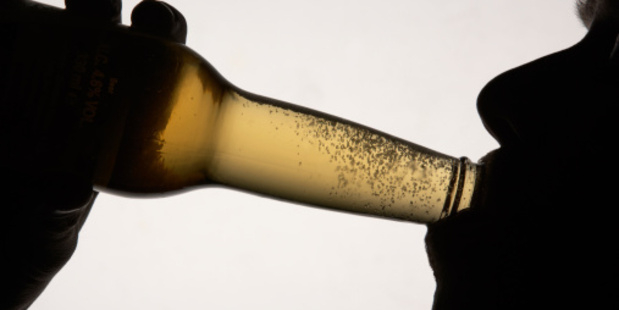 The social media boozing fad "neknominate" could cause serious health problems, says a Tauranga addiction expert.
Neknominations are the latest social media craze involving a person drinking a bottle of alcohol, usually a beer, as quickly as possible on camera in an unusual way and nominating two friends to do the same.
The name comes from the word "necking", slang for quickly downing a drink.
The craze has been condemned by health professionals, particularly as some videos show young teenagers taking part.
One video was of a 6-year-old being encouraged by an unseen adult to drink a Heineken.
Tommy "Kapai" Wilson, executive director of Te Tuinga Whanau Support Services Trust, said neknominations were an example of an intergenerational fear of being seen as a "wuss".
"When I grew up it wasn't with a beer, it was with a bong. If you weren't the next person to have a bong you were a wuss."
Mr Wilson said youths needed to be shown they did not need to prove themselves on the end of a funnel or bong.
He said alcohol was a powerful drug and until it was treated the same way as other drugs, whether legal or illegal, youths would not take warnings seriously.
David Benton, director of Hanmer Clinic, said health information made it "pretty clear" that any form of rapid ingestion of alcohol was potentially dangerous to health, whether in the short term or long term.
"Alcohol ingested rapidly quickly affects the central nervous system which has potential side effects such as to pass out comatose, the ability to affect judgment and make decisions and therefore doing things out of character that are potentially harmful to yourself or others.
"It's certainly not healthy."