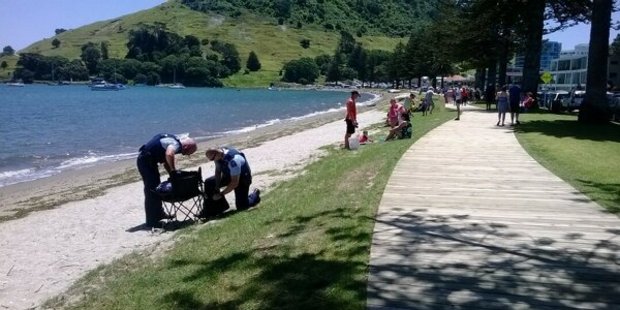 Police pack up the belongings of a man who is believed to have suffered a heart attack while snorkeling at Pilot Bay.
The man pulled from water and saved by bystanders at Pilot Bay last week has left Tauranga Hospital.
A hospital spokesman said the 67-year-old was discharged on January 10 to a private medical facility.
The Hamilton man had been snorkeling when it is believed he suffered a heart attack.
His body was found floating in the water and was pulled ashore, where bystanders and later paramedics performed CPR.
The man was in a critical condition at Tauranga Hospital's Intensive Care Unit.