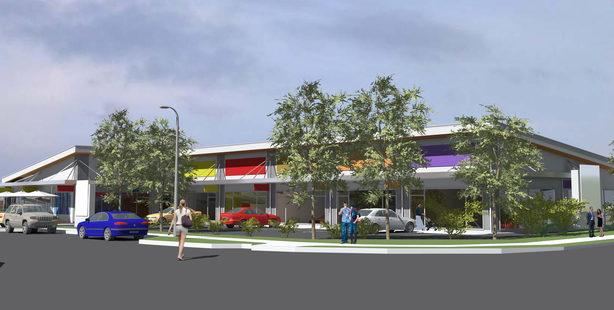 Tauranga's building boom is about to get a $2.5 million boost by the construction of a shopping centre in Bethlehem East.
Developer Bob Thorne Group has given the all clear for work to start on Ridge Plaza, a 950sq m retail complex on the corner of Millers Rd and Jude Place.
Work was expected to start in about two months on the seven shops and 32 carparks that will service both passing traffic and the rapidly growing community which straddles Brookfield and Bethlehem.
Ridge Plaza will be on a busy thoroughfare and surrounded by the first three stages of the Thorne Group's Urban Ridge subdivision.
Realtycom's special projects consultant John Friis said the tenancy threshold had been reached and the shopping centre was expected to open by Christmas.
Tenancies were still available and he said they were fielding good inquiries from upmarket retail brands.
The centre was looking for a high calibre tenancy mix.
Mr Friis said they had signed up well established Tauranga businesses, including a superette and designer coffee lounge.
"We are in positive discussions with another three quality tenants and there are limited opportunities left."
Liquor outlets have been excluded from Ridge Plaza which sits beside a 75-child day care centre.
Mr Friis said they would like to attract an upmarket beauty salon into the shopping centre - the lease rates were $185 per square metre.
The go-ahead means Ridge Plaza will soon be joining other multi-million dollar developments in the throes of being built in Tauranga, including the $15 million complex opposite Tauranga Hospital, the $10.1 million Tui Products building at Te Maunga and the $32 million radiotherapy unit being built at Tauranga Hospital.
Nearly finished is the Gartshore Group's $4 million factory in Tauriko and the 370sq m Kawanui Holdings' commercial building next to Target Furniture on Cameron Rd.