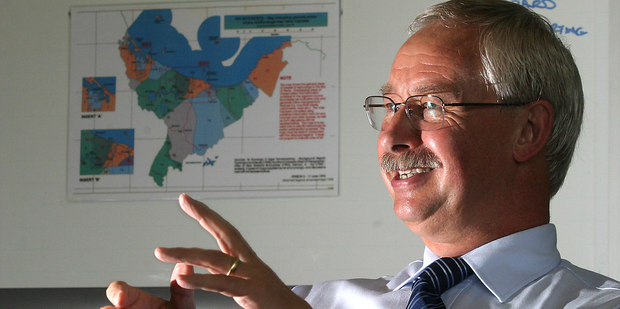 MORE than 250 Bay of Plenty District Health Board (BOPDHB) employees earn more than $100,000 each year.
The highest earner, believed to be a top surgeon, bags just over $500,000 a year, with chief executive Phil Cammish not far behind with a pay cheque between $440,000 and $450,000.
In total, 257 employees earned more than $100,000, up from a figure of 228 in the previous financial year, A spokesman said this was due to a new category within the reporting framework.
He said the sole change was in the inclusion of the new group (nursing, midwifery and allied health), representing about 45 employees.
"For the two previous years, to June 30, 2011, and June 30, 2012, the reporting categories were medical and dental staff (doctors) and management (non-clinical support staff)," he said.
"For the June 30, 2013, report the categories were changed to medical and dental staff (doctors) and other (this new category for the first time included nursing, midwifery and allied health staff earning over $100,000 as well as management)."
The spokesman said all individual incomes, except management, were determined by the national Multi Employer Collective Agreements (MECAs) between the unions and the employers.
"As expert clinicians, doctors, nurses, midwives and allied health practitioners command rewards commensurate with their abilities."
Just 5 per cent of New Zealand's population earns more than $100,000, with the median take home pay in Tauranga just $26,200.
The health board had an $80,000 surplus, working within budget for the fifth year in a row.
In his opening statement to the report, chief executive Phil Cammish said the past year had been exciting for staff, with a lot of new initiatives introduced to better care for patients within budget.
He said the DHB had operated within available funding by "encouraging staff to look at new and different ways of delivering services, whilst keeping the patient firmly at the centre".
Mr Cammish said there were some exciting initiatives, including telehealth technology and a state-of-the-art $32 million radiotherapy facility in the pipeline and called the organisation "dynamic and diverse".
"Once again we have delivered health and disability services, in the community and in our hospitals, within budget. Given the significant financial pressures, this is a noteworthy achievement and only made possible through the collective efforts of all staff.
"At the same time, we have maintained a quality focus on the patient and our community."
Mr Cammish said immunisation numbers had improved significantly to where 86 per cent of 8-month-old babies had had their primary course of immunisations.
In total, 8989 elective surgery discharges were completed, 632 more than last year, and 107 per cent of the target.
"All of our cancer patients received their radiotherapy and chemotherapy within four weeks, and 72 per cent of our people have had their heart and diabetes checks."
The report showed a 3.2 per cent increase in the number of people attending emergency departments in the Bay's hospitals and that only 60 per cent of patients who smoked and were seen by a practitioner were offered advice and support to quit smoking.
The DHB met most of its service targets.