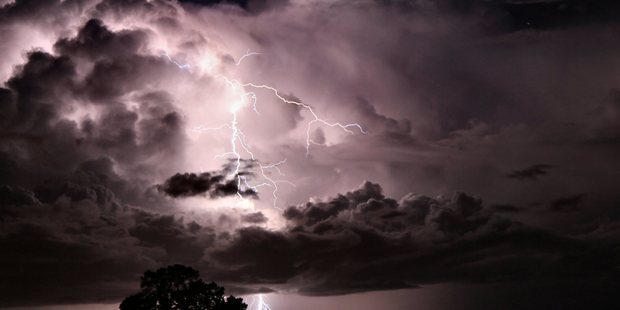 Severe thunderstorms are forecast to hit the Bay of Plenty this afternoon, bringing an end to a hot and humid sunny spell for Tauranga.
Metservice issued a severe weather watch today, with downpours of 25-40mm/hr and hail of at least 10-20mm in diameter to hit.
Rainfall of this intensity can cause flash flooding, especially about low-lying areas such as streams, rivers or narrow valleys, and may also lead to slips.
Driving conditions will also be hazardous with surface flooding and poor visibility in heavy rain.
Large hail can cause significant damage to crops, orchards, vines, glasshouses and vehicles, as well as make driving conditions hazardous.
Other areas included in the weather watch are Rotorua, Taupo, inland parts of northern Hawkes Bay and Gisborne.