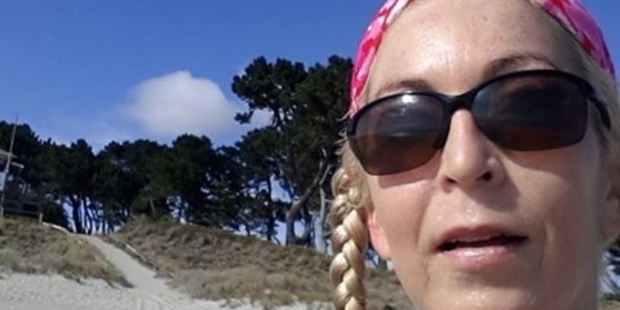 Shannon-Leigh Litt's extraordinary challenge to run 500km in five days is set to end today with the toughest challenge she has ever set herself.
The 100km per day she has run around the Tauranga Domain on Friday, the hilly Rotorua Redwoods on Saturday, a gruelling grind across mostly soft sand between Mount Surf Club and Papamoa Surf Club on Sunday and yesterday's circuit around the Waikato River Trails have been a massive mental and physical challenge.
But beginning before dawn this morning, Litt will attempt to run 100km up and down Mauao in an endurance test that will push her beyond anything the New Zealand 100km road title holder has managed before. It may take her at least 16 hours.
Litt found the Rotorua leg particularly tough and what was due to take eight-10 hours ended up being a 16-hour ordeal.
On facebook.com/shannonleighathlete she gave an insight into what she put herself through.
"Turning into a long 16-hour day. Out to Blue Lakes now and back. Feeling sore. Holding up. Had a lot of food at 70km.
"Thanks to Heather Andrews for chatting before. I better get moving. It's head lamp material I'm afraid. Felt awful at half way point though had to pull through. It's not easy as I've picked all the hilly parts."
The beach run on Sunday was difficult as Litt was not feeling well after such a late finish in Rotorua and blisters adding to her constant Achilles pain.
Soft sand and sore feet, plus large numbers of people on the beach enjoying the sweltering conditions, added to the drama. But she got through it and will need every ounce of her superior mental strength to push on to reach her target today.
Litt's goal is to raise $1000 for Shine, New Zealand's largest single domestic abuse organisation. After what she has put herself through it would be a travesty if not enough people supported her.
Visit www.fundraiseonline.co.nz/shannonleigh to make a donation and support a great cause.