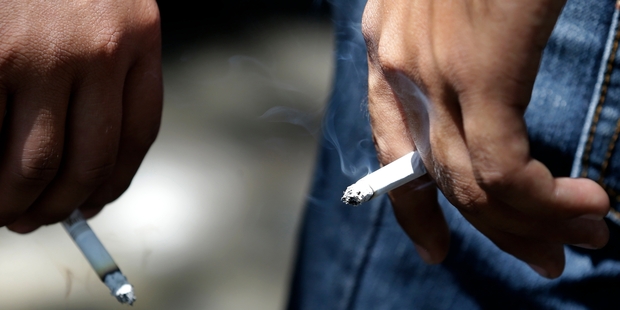 More than 32,800 people in the Bay of Plenty smoke regularly - with more women sticking with the habit than men.
The 2013 Census shows nationally, the adult rate of smoking has dropped to 15 per cent - down from 20.7 per cent in 2006.
The Census counted 463,000 adults who smoked one or more cigarettes a day, compared with 598,000 at the previous Census.
The data does not include people who smoked tobacco in cigars, pipes or cigarillos.
Quitline figures show 1952 people in the Bay of Plenty registered to stop smoking in the year to June 2013 - down from 2821 the previous year.
Tauranga stop smoking hypnotist James Marx said smoking rates in Tauranga had taken a "big dive" in the past decade.
"Even on our local radio they're advertising the electronic cigarette - that at least lifts the awareness."
People usually turned to hypnosis after failing to quit using nicotine patches, gum and going cold turkey, Mr Marx said.
The one-hour sessions put clients into an "alpha-level" subconscious state, when messages such as "You do not feel like a cigarette" were delivered.
Often these messages were associated with common triggers such as cellphone alerts, so people were reminded every time their phone beeped.
"It doesn't matter what the person is taking.
"It could be heroin, it could be cocaine, it could be alcohol. The same part of the brain loves addiction and in this case it's nicotine."
The method had a 90 per cent success rate, compared with a 4-6 per cent rate for nicotine patches and gum, Mr Marx said.
This time of year was particularly busy as a surge of smokers made resolutions to quit in the New Year.
The Government's official target is that New Zealand will be substantially "smokefree" by 2025, which is generally understood to mean a prevalence of less than 5 per cent. The mid-term target is 10 per cent by 2018.
Action on Smoking and Health (ASH) spokesman Michael Colhoun welcomed the ongoing reduction in the prevalence of smoking.
"Fifteen per cent is well on track to be hitting that 10 per cent by 2018."
To make sure New Zealand reached the 2025 target, Mr Colhoun urged the Government, in addition to tobacco tax increases, to introduce further tobacco-control measures, such as plain packaging, a ban on smoking in cars containing children and axing duty-free tobacco discounts for travellers.
He also called for registration of tobacco sellers, and increased government control of tobacco ingredients, such as a reduced nicotine level and a ban on additives, including chocolate, that made cigarettes more palatable.
Quitline chief executive Paula Snowden said the drop in the smoking rate was a monumental shift.
"There are over 135,000 fewer smokers in New Zealand.
"That's the equivalent of the entire population of Hamilton.
"We congratulate each and every one of these people who have battled to free themselves of this terrible addiction."
Quitline is particularly pleased to see a steady decline in smoking rates within Maori and Pacific populations, which have always been notoriously high.
Smoking prevalence among Maori has dropped from 42.2 per cent in 2006 to 32.7 per cent in 2013.
- additional reporting Martin Johnston